Taapsee Pannu: I can't expect the same salary as Amitabh Bachchan just because I'm working with him
Nov 15, 2018 12:15 PM IST
Actor Taapsee Pannu voices her opinion on the pay parity debate raging the world. She also explains why right now she can't ask for the same amount of money like her male co-actors
The principle that one's skills should decide remuneration and not gender, is something women around the world have been fighting for. Female professionals from all walks of life have been saying that they deserve equal pay as their male colleagues. Actor Taapsee Pannu is also in support of pay parity but at the same time she feels whether two people (irrespective of their gender) should be paid equally depends on their capabilities.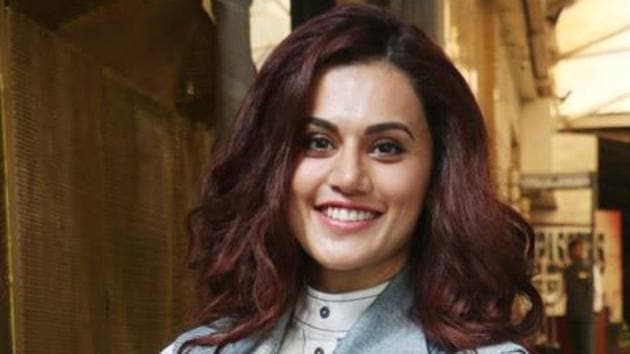 Read| Taapsee Pannu: I'll only get married when I'm ready to have a kid
To explain her point of view, the actor cites herself as example. "Maintaining pay parity is very important and I am in total favour of it. But right now, where I stand, I probably can't say that I can command the same salary as my male counterpart in this or that film," says Taapsee.
The actor adds there are certain other factors that need to be considered too. "Some of my male co-actors get a certain amount depending on the kind of openings they can get to a film, that the money their films are making. Let me take the name of Varun [Dhawan], be it Judwaa (2017) or October, his name does bring in audiences to theatres and give films good openings. This means that good money in a few days is guaranteed to the producer. At the end of the day, it's show business, you earn money to make money," she says adding everyone is here to earn a living and make as much money as possible. After all, according to her, the profit one is making from a film will be used to make his or her next.
"I can't suddenly say that because I am acting opposite Amitabh Bachchan, Akshay Kumar and Varun Dhawan… I should get the same salary as theirs. Because I won't get the audience to the theatres as much as they will. The day I command that kind of popularity and power to draw audiences in my name, the day my film opens well and filmgoers come in to watch both me and my male co-star, that day I will say I demand the same salary," she adds.
Author tweets @Shreya_MJ
Follow @htshowbiz for more