Urvashi Rautela on getting death threats for Hate Story 4: Watch the film before making judgements
Updated on Mar 09, 2018 06:45 PM IST
Reacting to the death threats regarding her character in Hate Story 4, actor Urvashi Rautela says that people need to understand that whatever actors say or do on screen is not a reflection of their personal opinions.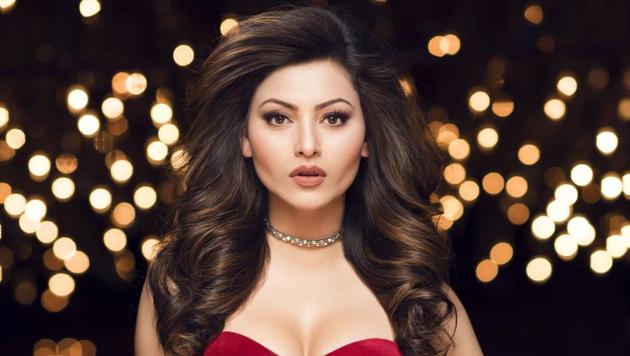 Model-turned-actor Urvashi Rautela is excited as her film Hate Story 4 hit the theatres today. While she is hoping for good reviews and her performance to make a mark, she has been flooded with mixed reactions from fans, including death threats, even before the film released. Wondering why? Well, in the trailer, Urvashi's character in the movie compares herself with Draupadi and says: "Draupadi ke toh paanch Pandav the... yahan toh sirf do hain." Apparently, her character in the film two-times brothers played by actors Karan Wahi and Vivan Bhathena, and the dialogue did not go down well with some fans.
"I was shocked and speechless when I started receiving death threats. I felt vulnerable. It [receiving death threats] has been happening quite often these days, especially in our industry. First, it happened with Sanjay Leela Bhansali's Padmaavat, and now with our film. People need to understand that whatever they see us saying on screen, we are not doing it on our own. There are dialogue writers for a movie, there is a script to be followed... whatever my character says is not a reflection on my personal opinion or principles in life. However, we, as a team, don't mean to hurt anyone's sentiments. I value our holy books and epics," says Urvashi.
The actor adds that she considers "Draupadi as a heroic princess" and nowhere did the filmmakers try to poke fun. "The controversy today is about tolerance, sentiment, and presentation of historical facts, and Indians gets heavily influenced by cinema. I feel that there should be no political interference. I suggest people to watch the movie before making judgements," maintains the actor, who made her Bollywood debut with Sunny Deol-starrer Singh Saab the Great (2013), and later did films such as Sanam Re (2016) and Great Grand Masti (2016).
Urvashi, who will be seen playing the role of a supermodel in Hate Story 4, claims that the film is different from its previous instalments, and erotica will definitely not be the mainstay of the film. "It's a revenge drama, yes. So, the ethos of the franchise is retained. However, it's all about the woman (in Hate Story 4). It's neither an abala naari saga nor a revengeful chick track, but about a balanced girl, making calculative moves. It's very female-centric."
Since Urvashi has been modelling since the age of 14, preparing for this role must have been a cakewalk. "When you have lived that kind of life, and when you are portraying it on screen, it becomes easier. But here, the character has multiple layers and complexities, which in real life, I don't possess. There are scenes in the movie, which (after enactment) took (me) a great deal of time to come out of," she shares.
Close Story
Personalise your news feed. Follow trending topics