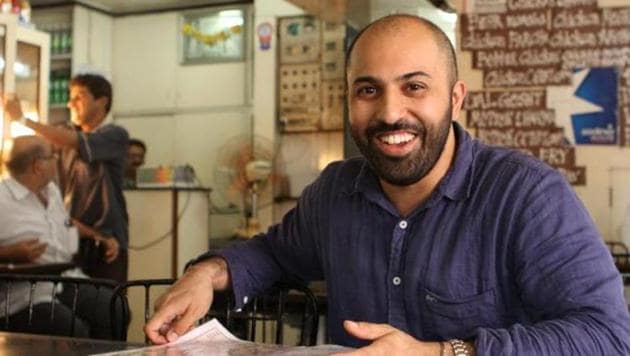 We need better institutions, and more theatres to screen films: Ritesh Batra
Filmmaker Ritesh Batra talks about how there is a need to have more screens in India so that people can watch more films. He also talks about his upcoming film The Sense of an Ending.
Hindustan Times | By Rukmini Chopra
, Mumbai
UPDATED ON JAN 03, 2017 07:17 AM IST
"I don't know if it was a masterpiece," said a smiling Ritesh Batra, when we called his film, The Lunchbox (2013), a masterpiece during an interview.
"When The Lunchbox was released, we didn't expect it to do as much as it did. But it wouldn't even have been released in India without the backing of Karan Johar and his production company," the director says.
Watch: Trailer of The Sense of an Ending
When asked if it is necessary for small–budget films to be supported by big production companies, Ritesh says, "I think the problem is that we don't have enough screens in the country. There is an audience that wants to watch a lot of movies.
We need to build enough screens. We also don't have institutions to support these films. We need an educated press that writes about such films and calls a good movie a good one and vice versa."
Speaking about his upcoming film, which is an adaptation of a book, Ritesh says helming adaptations is a much bigger task than presenting original stories. "That's because you can't exactly make a book into a movie. Yet it has to respect the soul of the book. It was much easier for me during The Lunchbox. It was my own writing and an original story," he says.
Watch: A scene from the film The Lunchbox
Ritesh says though he always wanted to be a part of movies, he never pictured himself making any. In fact, he worked as a consultant with an auditing company before turning director.
He says, "My dad was in the merchant navy and my mom is a yoga teacher. When you come from such a family, you don't think you'll be able to work in the film-making industry. So I studied economics and got a job. I always wanted to be in the movies, though. I was making short films just to see whether I could do this."
Ask the director if he faces the pressure of living up to people's expectations, and he quips, "Now that you've mentioned it, I'll start thinking about this.
Close