Mahasweta Devi: She was a commandant, leader and the loss is irreversible
I have lost the last of my guardians this afternoon with the demise of Mahasweta Devi.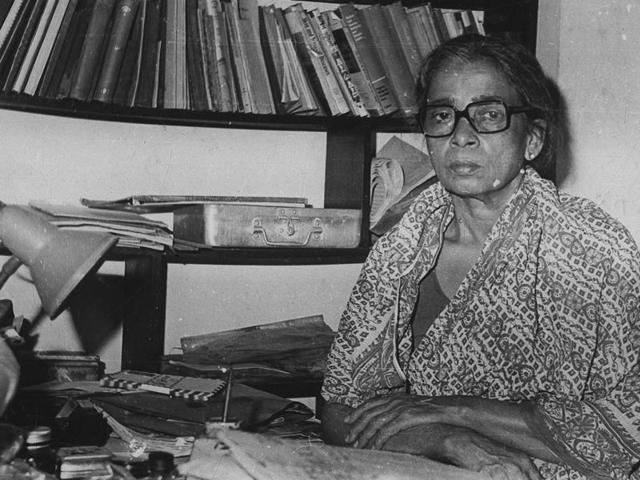 Updated on Jul 28, 2016 08:51 PM IST
I have lost the last of my guardians this afternoon with the demise of Mahasweta Devi. There are persons who can do better justice in explaining her contribution to literature. Even Salman Rushdie wrote about her works. But the feeling that has gripped me since hearing the news is that of emptiness because she was the last living person to guide us on issues related to the rights of the marginalised and the oppressed. She was the leader – an undisputed one – and the loss is irreversible.
Born and brought up in a family of exceptionally talented persons, she went on to become one of the best friends of the country's marginalised, especially the tribal people. Sensitive, lively, humourous and daring, she spared none.
She inspired peoples' struggle for justice, incited rebellion but it was impossible for her to stay sombre for long. She taught by examples how to defy the might of the ruling class.
Read | Author-activist Mahasweta Devi dies in Kolkata at 90
She was the commandant, a daring one, and I was one of her soldiers.
Right at this moment I am particularly consumed by memories of the resistance struggle in Singur, Nandigram and Lalgarh during the Left regime. In all senses, she was the ideological leader of the five-year-long mass movement that culminated in the overthrowing of the 34-year-old Left regime.
Almost every day, we waited for her column in a Bengali daily where she had been chalking out the course of the movement. She was writing the manifesto of the rebellion every day. And everyone followed her.
Read | Mahasweta Devi found extraordinariness among ordinary people: Amit Chaudhuri
Despite her advanced age -- she was past 80 then -- the energy she spent in defending the rights of the oppressed was unthinkable. She travelled widely to physically participate in those agitations, and spoke with gusto. Neither oppressive weather, nor inhospitable terrain could deter her.
I was glad to have her as my leader. She used to send me to different events held across Bengal as her representative and entrusted me with the task of awakening people's consciousness for the rights of the poor, marginalised and the hapless. She inspired me to compose new songs and involve myself deeply with the mass rebellion.
Wherever there was oppression, she was there to stand against it.
She was my mother and a comrade. And today there is only a void.
Read | Mahasweta Devi lived like she wrote: Fearlessly and without restraint
A national award winning music composer, Kabir Suman is one of Bengal's most revered lyricists and singers. He was a Trinamool Congress MP between 2009 and 2014.
Close Story