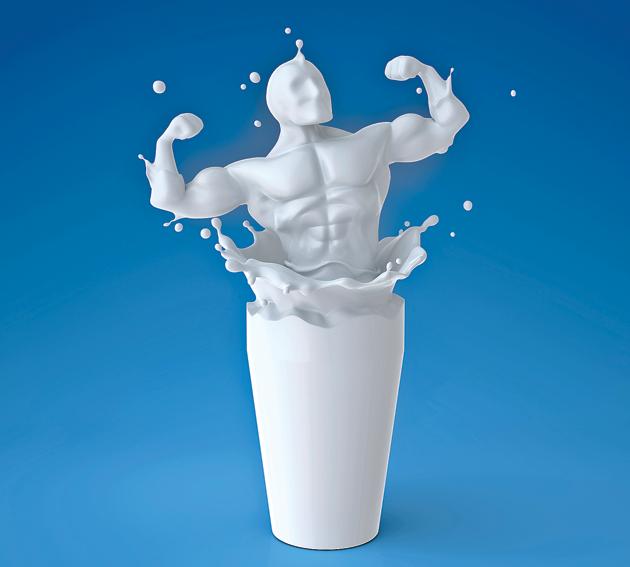 All about milk
Everything there is to know about this controversial but popular food
Hindustan Times | By Shikha Sharma
UPDATED ON JUN 30, 2018 10:18 PM IST
One of the most popular foods in the world, there are many types of milk, each with its own characteristics. Some, like buffalo milk, are heavy to digest. The best is the easily digestible cow's milk.
Nutrition value: Milk has calcium, phosphorus, milk fats, milk sugar (lactose), milk protein (whey and casein​) and some Vitamin B12 and riboflavin. But it lacks many vitamins and minerals, so it is not nutritionally complete. Also, people who avoid dairy suffer no deficiencies.
Health tips: Store milk at around 4˚C. Do not mix room temperature milk with refrigerated milk. Never consume dairy from unhygienic sources and places without good refrigeration.
Organic vs non-organic: Factory farming involves injecting animals with hormones to increase the yield of milk. Organic milk comes from free-range, grass-fed cows.
Processed milks
 Homogenised: Milk fats and proteins are broken down so that the fats do not separate from the milk. Great for puddings, not heart patients!
 Full fat milk: Milk fat is in the range of 8g per serving. Low-fat milk is prescribed for the overweight or those with cholesterol issues.
 Skimmed milk: The fat portion is reduced.
 Toned milk: An Indian innovation, this process adds water to buffalo's milk to reduce fat, but adds skimmed milk and skimmed milk powder to ensure that other elements remain the same.
 Milk alternatives: Soy milk is rich in isoflavones, useful during menopause and has no cholesterol. Rice milk is really rice with water and other ingredients; it's low in protein and natural fats. Almond milk is zero cholesterol with nut fat and proteins. Green leafy vegetables, nuts and seeds make a good milk substitute.
 Pasteurised milk: It is heated to a high temperature to kill pathogens, cooled and stored.
From HT Brunch, July 1, 2018
Follow us on twitter.com/HTBrunch
Connect with us on facebook.com/hindustantimesbrunch
Close