Nutrition: To Keto or not to Keto?
An insight into the latest diet fad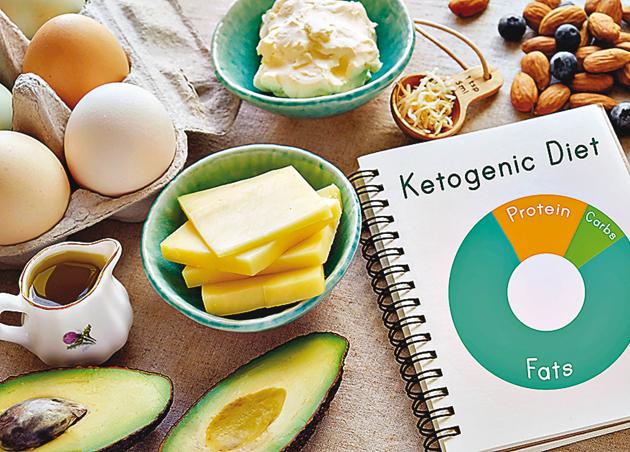 Updated on Oct 14, 2018 12:04 AM IST
Hindustan Times |
Shikha Sharma
By now, you must have at least two people in your life gushing about the keto diet. This is the latest fad in weight loss, but you can't just leap into a diet like this. Check out this set of FAQs first.
What it is almost 70 per cent of the diet plan consists of organic and natural oils. The remainder is proteins and only five per cent is carbohydrates.
How it works
Once carbohydrates are restricted, the body shifts to fat to fuel its energy needs. In other words, the metabolism uses ketones, the by-products created when fat is broken down for fuel, as an energy source, reducing the pressure on insulin.
The pros
– People with neurological issues like Alzheimer's disease have been seen to benefit.
– Symptoms of epilepsy in children reduced.
– People with cancer, in which there is severe weight loss due to the inability to consume enough calories, see an improvement in weight.
– Cases of severe polycystic ovary showed improvement when the keto diet plan was used.
The cons
– The extremely low carbohydrate levels can be harmful for teenagers, expecting mothers, people with hypoglycemic tendencies, and people with cardiac conditions.
– Needs medical supervision.
What you can eat
Fats and oils: Cold pressed virgin organic coconut oil packed in glass bottles. Extra virgin olive oil will also do.
Proteins: Organic, grass-fed and pasture-raised meat. Stick to the allowance of 15 per cent.
Vegetables: Stick to leafy and green vegetables. Add lettuce, spinach, moringa or spirulina to vegetable juices.
Dairy: Organic, full-fat dairy items are best.
Nuts and seeds: Only in moderation.
Beverages: 10-12 glasses of water a day. You can occasionally add stevia-based flavouring or lemon/lime juice to it.
What you can't eat
– All grains and sugars, including honey.
– All fruit and tubers.
From HT Brunch, October 14, 2018
Follow us on twitter.com/HTBrunch
Connect with us on facebook.com/hindustantimesbrunch
Close Story