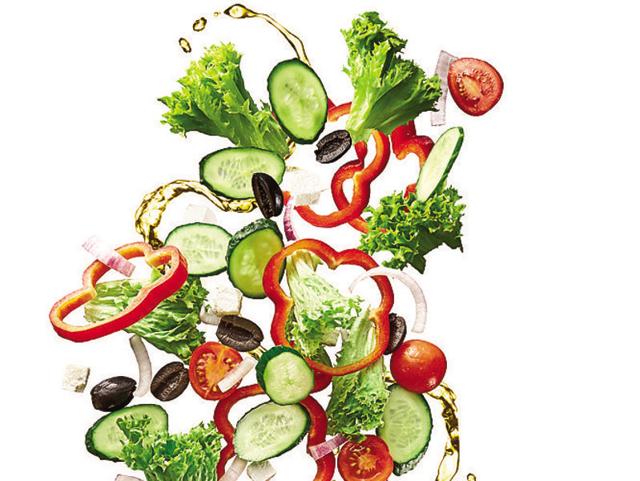 Stay healthy in your 20s, 30s, 40s...
Every decade we cross brings with it unique challenges that need specific care. Here's how to embrace your age without getting old
By Kavita Devgan
UPDATED ON AUG 20, 2016 06:29 PM IST
THERE'S A one-size-fits-all health message that works for everyone: eat well, keep fit, don't smoke and go easy on the booze. Each decade we cross brings with it unique challenges that need specific care. Here's how to age as little as possible while staying fit and healthy as you get older. We spoke to a panel of experts including Dr Rommel Tickoo, consultant, internal medicine, Max Delhi; dermatologist Dr Deepali Bhardwaj, gynaecologist Dr. Anita Soni and Reebok master trainer Nisha Varma, to find out how to age better, seamlessly.
The 20s
You are probably at your healthiest in this decade that allows you to get away with excesses and poor habits like late nights, smoking and drinking. But now's the time to lay a foundation for the decades to follow.
Men and women

Heavy drinking and smoking increases the need for the B vitamins, vitamin C and folate, and may affect the absorption of zinc too. So get enough of these nutrients.
Heavy smokers may need to raise their intake of vitamin E (in vegetable oils, avocado and seeds) too.
Start cutting down salt (no extra sprinkling on salads and soups), your fat intake (target 3 tsp or about 15 gm fat per day) and rein in sugar and processed foods too.
Women
B12 and vitamin D deficiencies begin in this decade, which can compromise fertility. Do the AMH (Anti-Mullerian Hormone) test, which is a value of fertility and shows the ovarian result. If your ovarian result is low, you might want to get pregnant as soon as possible to avoid problems later.
This is also the time to improve your bone density, so focus on weight-bearing exercises such as running, dancing and skipping.
Starting at the age of 21, do a pap smear test every three years to check the cervix for cancerous cells. Also ensure to do a breast self-exam every month.
The 30s
This decade delivers the double whammy of declining metabolism and depleted muscle mass, leading to excess flab.
Men
Make sure you do four 30-minute workouts a week. And take care of your skin and hair, or they'll be damaged beyond repair.
Men and women
Men, keep your waist-hip ratio north of 0.95 and women, 0.85, to reduce the risk of heart disease, diabetes and stroke.
Have an annual check-up to identify potential problems.
Women
Low B and D vitamins can lead to inflammation and hormone imbalances. Swap your long, unchallenging workouts for short, sharp, high-intensity ones such as interval training or circuits. This stimulates release of growth hormones which regulate body fat storage.
Weight gain begins as the metabolism slows down, so watch it. And keep an eye on stress levels that can cause hormonal havoc.
The 40s
Your career's at its peak, your kids are growing up, you have no time to exercise, your expenditure is spiralling, and stress levels are high. Watch out for heart disease and other lifestyle disorders.
Men
Weight gain puts added stress on the heart, lungs, knees, hips, ankles and feet. Stretch, bend and extend your joints regularly.
Men and women
Can't find time for the gym? Use public transport and then walk or cycle to work and back, and don't work through your lunch break, take a walk instead. Schedule an eye exam every two years. Eyesight tends to begin fading in forties.
Women
You may experience perimenopause, which is the time leading up to a woman's last period.
Levels of female hormones begin depleting, influencing everything from mood to fat distribution to dry, itchy skin. Regular aerobic exercise and a visit to a skin doctor will help ease all this.
Exercise five days a week, go on a 'low-calorie' fruit/detox diet once a week, and don't take contraception for granted by assuming that your fertility has gone down.
Lower your intake of sugar. Women over the age of 40 tend to become more insulin-resistant, and the risk of getting diabetes increases if you are overweight.
The 50s... & beyond
As you age, your physical strength, energy and libido are affected. Retirement and empty nest syndrome can leave you feeling blue.
Men
Along with weight, blood pressure and cholesterol, get screened for prostate cancer, bowel cancer and osteoporosis.
Men and women
Begin your day with a walk. Resistance training and weight-bearing aerobics will help preserve bone density. Exercise your brain to prevent dementia and Alzheimer's. Do puzzles and mind workouts. Vigorous physical workouts at least twice a week also help reduce the risk of developing these two.
Women
Once menopause begins, bone density rapidly decreases due to low oestrogen, so a bone density test every couple of years is important. Depletion of oestrogen may also destabilise heart health. Walking, swimming and running are great for preventing menopausal symptoms, including weight gain and mood swings.
From HT Brunch, August 21, 2016
Follow us on twitter.com/HTBrunch
Connect with us on facebook.com/hindustantimesbrunch
Close