Rated third worst airline in the world, Air India hits back
Air India, the country's state owned carrier's problems continue -- the most recent one is because of a survey done by Portland-headquartered flight data firm FlightStats, which listed the airlines as the third worst performing airlines in the world.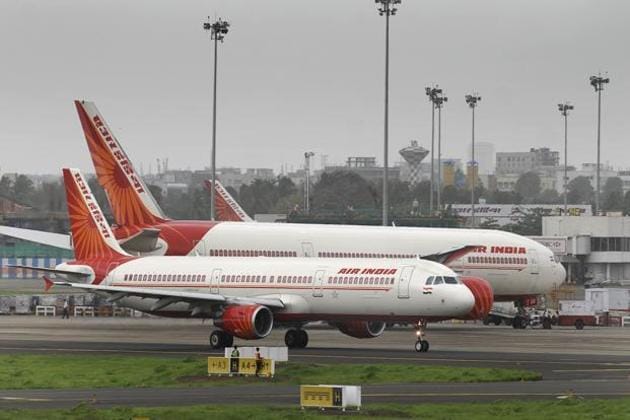 Updated on Jan 10, 2017 10:42 AM IST
A day after Air India was listed as the third worst performing airline in the world in a recent survey by flight data firm FlightStats, the national carrier has responded with indignation.
"We totaly disagree with the report published by FlightStats about AI. Initially it seems that the report is fabricated so AI managment will investigate the report till the end," statement by Dhananjay Kumar, Spokesperson, AI.
Apart from Air India, the 10 worst carriers list included Air China, Hong Kong Airlines, Philippine Airlines, Qantas, Delta Air Lines, Qatar Airways, among others.
The Portland-headquartered firm's survey highlighted issues over cabins, service quality, and flight delays. According to a Bloomberg report, taking a wrong carrier can delay travel by 55%, and the right one can reduce travel time by 11% -- a good reason to choose one airline over the other.
Air India has been struggling to get back to profitability. It is already chasing an unattainable operating profit target of Rs 1,086 crore by March 2017, which means that the company will have to make Rs 11 crore of daily operating profits.
The good thing is that the situation is better than before. The airline's operating loss was Rs 161 crore in the first three quarters of 2016-17 -- reducing the daily loss from Rs 4 crore every day to Rs 58 lakh. The company also has a target to make its first net profit by 2022.
Ashwani Lohani, chairman and managing director of Air India had also given a full presentation to Prime Minister Narendra Modi on a turnaround plan.
However, the new rating of FlightStats can be a dampener if fewer flyers start preferring the carrier over quality issues.
Close Story