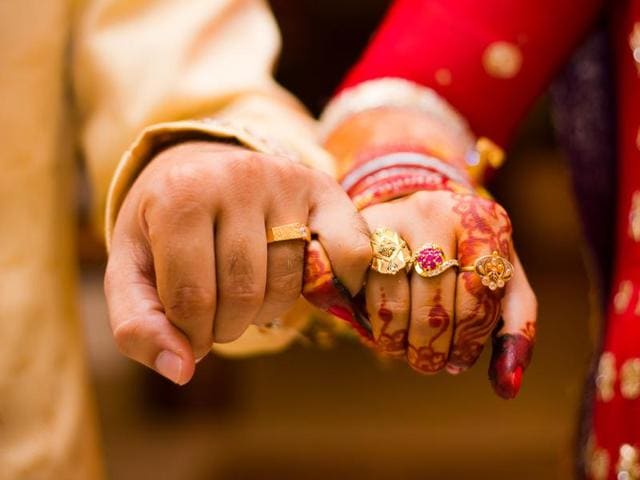 Rs 2.5 lakh cash withdrawal allowed for weddings: All you need to know
Only one person per family with an upcoming wedding on or before December 30, 2016, can withdraw up to Rs 2.5 lakh, the Reserve Bank of India said in a statement on Monday.
UPDATED ON FEB 17, 2020 11:07 PM IST
The Reserve Bank of India has finally issued a circular to let people withdraw Rs 2.5 lakh for weddings. But it is going to be a pain.
Only one person per family with an upcoming wedding on or before December 30 can withdraw the money, the RBI said in a statement on Monday.
There's more: an applicant will have to show a wedding invitation card as well as receipts of advance payments to caterers etc. The bank manager will need to retain copies of all documents for scrutiny.
Earlier, the Centre had announced that banks may allow a maximum withdrawal of Rs 2.5 lakh for weddings while encouraging them to make payments through cheques or digital means.
However, banks were unable to disburse funds under this facility, as there were no operational guidelines.
Sounds confusing? Worry not. Take a look at the guidelines:
1. A maximum of Rs 2.5 lakh is allowed from the bank accounts till December 30.
2. The amount can be withdrawn only if the date of marriage is on or before December 30.
3. Only one person per family (either of the parents or the person getting married) will be permitted to withdraw. Families will have to sign a self-declaration document, saying the money will be drawn against only one account – that of the father, mother, groom or the bride.
4. Since the amount to be withdrawn is meant for cash disbursements, it has to be established that the people who will get the payments do not have a bank accounts. For example, if the customer has to pay for catering, then the caterers have to declare that they don't have bank accounts.
5. The following documents have to be attached with the application:
a) Evidence of the wedding, for example, invitation card.
b) Copies of receipts for advance payments already made (such as booking receipts of marriage halls).
c) A detailed list of persons to whom the cash withdrawn is proposed to be paid. A declaration from such people that they do not have a bank account. The list should also indicate the purpose for which the proposed payments are being made.
6. The account holder has to be fully KYC (know your customer) norm compliant.
Banks will be required to record evidence and produce them for verification if needed.
Close