Apple India sales rise 17% in 2016-17, set to cross $2 billion
Livemint, Bengaluru |
Anirban Sen
Dec 13, 2017 08:06 AM IST
Apple did not disclose a reason for the slowdown in the pace of growth in India, although experts tracking Apple attributed it to two reasons.
Apple Inc., the maker of iPhones, is now within touching distance of crossing $2 billion in sales from India, although the world's most valuable technology company faced significant headwinds late last year because of the impact of demonetization, which slowed down the pace of its growth in the country and hurt sales.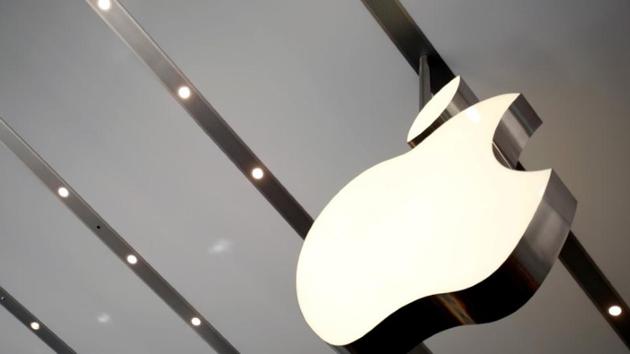 According to documents posted with the Registrar of Companies on Tuesday, Apple India Pvt. Ltd posted sales of Rs 11,619 crore ($1.8 billion) for the year ended March 2017, compared with Rs9,937 crore in the year-ago period—which translates to a 17% growth in a country, which Apple globally has termed as one of its fastest growing markets.
In the preceding 12 months ended March 2016, Apple India had reported a growth of 53%.
Apple declined to comment for this story.
Apple did not disclose a reason for the slowdown in the pace of growth in India, although experts tracking Apple attributed it to two reasons.
Firstly, the government's decision to ban large currency notes late last year had a significant impact on the sales of Apple and other competitors like Samsung. Post demonetisation, consumer spending plummeted and shoppers largely stayed away from buying high-value items such as smartphones. Online retailers such as Flipkart and Amazon India had also witnessed a slowdown in the sale of smartphones late last year after the government's demonetization drive.
Secondly, the large base effect seems to be catching up with Apple in India—while the company rapidly reached its first billion dollars of sales in the country, generating the next few billion dollars of sales will prove to be trickier for the company in a price-conscious country.
There may have been a third reason for Apple's modest growth in 2016-17—according to Tarun Pathak, associate director at Counterpoint Research, the mix of older generation smartphones such as the 4S and 5S models may have contributed to a fall in the average selling prices (ASPs), and thus a fall in the rate of growth.
"Last year, older generation iPhones like 4S and 5S entered the mix for Apple and sold very well. For consumers, who are used to seeing Apple models at a minimum price of $400, those older generation iPhones proved to be very appealing. What happened as a result was that it brought down the overall ASPs for Apple, and thus the slowdown in the pace of growth," said Pathak.
Two Apple executives, who declined to be identified, also pointed out that while Apple posted a lukewarm 17% growth in 2016-17, the company has generated an additional $1 billion of revenue since the year ended March 2015, when it first crossed the $1-billion mark in India.
Apple counts India as one of its most important markets globally and has launched a slew of initiatives in the country over the past two years, including production and manufacturing of iPhones. Apple has already started initial production of its iPhone SE model in Bengaluru and has started shipping the models to local customers. In February, the government of Karnataka had announced Apple's proposal to start manufacturing operations in Bengaluru. The phones are being manufactured for Apple by Wistron, a Taiwanese original equipment manufacturer (OEM).
In recent calls with investors, Apple chief executive Tim Cook has also emphasized the importance of India to the company, with revenues from India more than doubling during the September quarter.
"Revenue from emerging markets outside of greater China was up 40%, with great momentum in India, where revenue doubled year over year," said Apple chief executive Tim Cook in a post-earnings conference call with investors in November.
"I feel like we're making good progress there and are gaining understanding of the market, but we still have a long way to go, which I sort of see as an opportunity instead of a problem. And I do feel great about the growth rate. And so that's India," added Cook.
Apple is planning to launch more new initiatives in India in the near term, including its payments service Apple Pay, according to a top company executive.
"At the Apple level, India is an incredible opportunity... because what we're seeing is huge advancements in digitization, bypassing older technologies to newer technologies and we think that we have a really great product that can help move things even faster. And that's the reason I'm here, that's the reason (CEO) Tim (Cook) came here before. That's the reason why Tim will be back and I will be back. We view this as a very long-term opportunity but with very short-term gains that we can have here," said Apple senior vice president Eddy Cue in a 16 October interview.