Cars and bikes to get costlier from September 1. Here's what you'll have to pay
Aug 31, 2018 02:00 PM IST
As per a Supreme Court order, it is mandatory for all general insurance companies to issue a three-year third party insurance cover for new cars and five-year third party (TP) insurance cover for new two-wheelers as a separate product or as part of a comprehensive insurance product.
Buyers will have to pay more for a car or two-wheeler towards third party insurance from Saturday after the Insurance Regulatory and Development Authority of India (Irdai) made the policy mandatory following an order of the Supreme Court.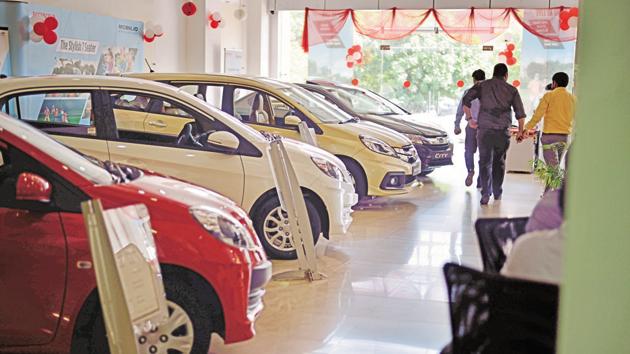 The three-year third-party insurance will cost Rs 5,286 for cars with an engine capacity of less than 1,000 cc, Rs 9,534 (1,000-1,500 cc) and Rs 24,305 for cars with engine capacity of 1,500 cc and more. For two-wheelers, the five year-third party insurance will cost Rs 1,045 for vehicles with engine capacity below 75 cc, Rs 3,285 (75-150 cc), Rs 5,453 (150-350 cc) and Rs 13,034 (exceeding 350 cc).
The Supreme Court made it compulsory for vehicle buyers to buy third-party insurance for cars and two-wheelers in June this year. The court's order is expected to help road accident victims recover compensation from insurance firms, without going after the owner of the offending vehicle.
The third-party insurance is mandatory according to the motor vehicles act and covers theft and damage among others. There are two types of policies, stand-alone motor third party policy and motor package insurance policy for two-wheelers and private cars, in the motor segment at present.
The regulatory authority was directed to implement the decision on policies sold from September 1, 2018. It issued a circular which said general insurance companies should "offer only three-year Motor Third-Party Insurance covers for new cars and five-year motor third party insurance policies for new two-wheelers" as a separate product or as part of a comprehensive insurance product.
It added that after the introduction of long-term third-party insurance, an insured should be given two options -- long-term package cover offering both third-party insurance and own damage insurance for three years or five years as the case may be or a bundled cover with a 3/5 year term for the third party component and a one-year term for own damage.
The top court's directive came after a court-appointed panel on road safety, headed by former SC judge justice KS Radhakrishnan, suggested having a long-term third party insurance. The court was hearing a PIL related to road safety and had appointed justice Radhakrishnan committee to look into measures to prevent road accidents and improve accountability.