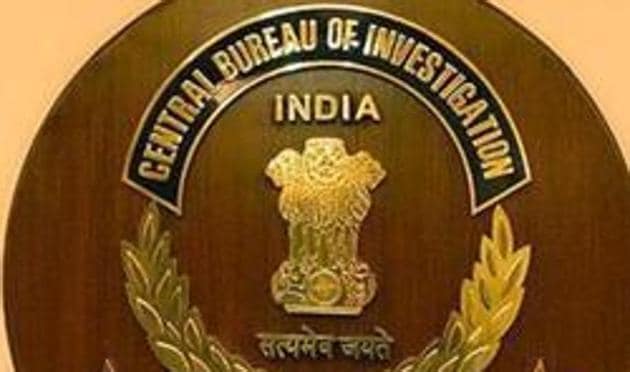 CBI registers Rs 109-crore loan default case against Simbhaoli Sugars CEO, MD
The CBI also conducted searches at eight locations, including one in Uttar Pradesh's Hapur and another in Noida, as well as six locations in Delhi.
UPDATED ON FEB 25, 2018 11:38 PM IST
The Central Bureau of Investigation (CBI) on Sunday registered a case against Simbhaoli Sugars Ltd and its top executives for causing a loss of Rs 109 crore to state-owned Oriental Bank of Commerce (OBC).
In the first information report (FIR), the investigative agency named the firm, which is one of India's largest sugar makers, its chairman and managing director, chief executive officer, chief financial officer and directors for allegedly defrauding the bank. The agency also conducted searches at eight locations, including one in Hapur in Uttar Pradesh, one in Noida, and six locations in Delhi.
According to the FIR, the bank filed the complaint on November 17, 2017.
"It was alleged that the Oriental Bank of Commerce sanctioned a loan amounting to Rs 148.60 crore in the year 2011 to the company (Simbhaoli Sugars). The loan was sanctioned for financing individual, joint liability groups, self help groups (SLG) and sugarcane farmers under the tie-up arrangement under the RBI (Reserve Bank of India) Scheme to 5,762 sugarcane farmers supplying sugar produce to the company… which was dishonestly and fraudulently diverted by said company for its own needs. The account was later declared as alleged fraud by the bank to RBI on May 13, 2015 for an amount of Rs 97.85 crore," stated the FIR, a copy of which was reviewed by Mint.
The FIR added that the bank then sanctioned another corporate loan of Rs 110 crore to Simbhaoli Sugars on January 28, 2015, to pay its outstanding loan of Rs 97.85 crore.
"They adjusted the total liability of Rs 112.94 crore on June 30, 2016, by way of deposit of this new corporate loan. The corporate loan, too, turned NPA on November 29, 2016, thus resulting in its first outstanding loan of Rs 97.85 crore (as alleged fraud) and the fresh corporate loan of Rs 109.08 crore (as fresh outstanding)," the FIR added.
A spokesperson for OBC did not respond to a request for comment.
Over the last 10 days, the CBI has filed more than seven cases on complaints filed by banks, including Punjab National Bank, State Bank of India, Oriental Bank of Commerce, Bank of Maharashtra and Telangana Grameena Bank. Most of them relate to conspiracy and cheating, and some involve employees of the bank.
Apart from the complaint filed against the group firms of Nirav Modi and Mehul Choksi for the Rs 11,400 crore fraud at PNB and the complaint against Rotomac Global, complaints have been filed by banks against companies including Kalimata Krishipanya Bipanan Pvt. Ltd (by Bank of Baroda) and jewellery exporter Dwarkadas Seth International (by Oriental Bank of Commerce).
One case filed by PNB involves an official opening fictitious accounts and diverting funds fraudulently to fake bank accounts, as well as perpetrating fraud under the government's Mudra scheme.
Mint could not reach any of the companies mentioned above, for a comment.
Close