Gold smuggling likely to rise in India as festive buyers try to avoid GST
Updated on Sep 27, 2017 07:45 PM IST
In August, India moved to include gold sales under the Prevention of Money Laundering Act (PMLA).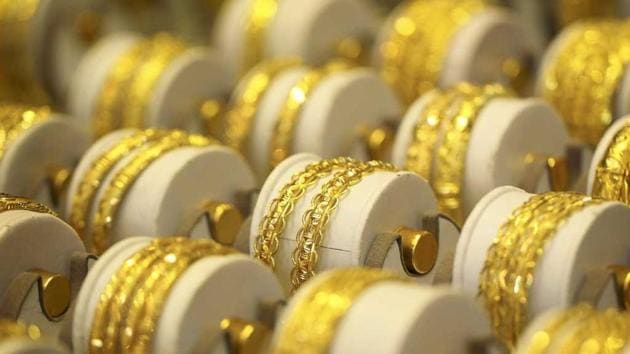 Reuters, Mumbai |
Reuters
Gold smuggling in India, the world's second-biggest consumer of the metal, is likely to rise during the country's peak holiday season as buyers try to avoid paying a new sales tax and to dodge new transparency rules.
In August, India moved to include gold sales under the Prevention of Money Laundering Act (PMLA). The law makes it mandatory for jewellers to keep records of customers' personal identification numbers or tax code number for transactions above 50,000 rupees.
Indian gold demand typically rises in the last three months of the year as consumer buy more for the wedding season as well as for festivals such as Diwali and Dussehra.
"The government implemented the PMLA rule but it didn't take efforts to popularise. Customers are not aware of the rule and are hesitating in giving necessary details," said Surendra Mehta, secretary of the India Bullion and Jewellers Association. "Unaccounted sale will rise in the festive season as some customers are trying to buy without bills."
The tax avoidance recalls the unintended consequences of India's decision to raise import taxes on gold to 10 percent by August 2013.
The duty failed to curb demand but revived smuggling networks which, the World Gold Council estimates, imported 120 tonnes of gold in 2016, over one-fifth of total annual arrivals.
"The new rule is turning out to be counterproductive. Instead of giving required details, customers are buying without proper receipts to save tax," said Harshad Ajmera, the proprietor of JJ Gold House, a wholesaler in the eastern Indian city Kolkata.
The sales tax on gold rose to 3 percent from 1.2 percent as part of a new nationwide sales tax regime that started on July 1.
"Jewellers are buying smuggled gold at discount in cash, then making jewellery and selling it to consumers without receipts," said Daman Prakash Rathod, director at wholesaler MNC Bullion in the southern city of Chennai.
In India, less than 4 percent of the people pay income tax. Many tax evaders choose to park their illicit wealth in gold as it is nearly as liquid as currency in the country.
The new limit of 50,000 rupees is too low and makes it mandatory to seek identification details of almost each customer, said Kumar Jain, vice president, Mumbai Jewellers Association.
"The rule has hurt sentiments. Usually demand improves ahead of Dussehra but this year demand is very weak," Jain said.
Dussehra falls on Sept. 30, a holiday when buying gold is considered auspicious.
Rural demand for gold, the driver of two-thirds of India's demand, was weak because of erratic monsoon rains and rising gold prices, said Mangesh Devi, a jeweller in the western state of Maharashtra, who caters mainly farmers.
Local gold prices have risen nearly 9 percent so far in 2017.
India's food grain production from summer-sown crops is likely to fall 2.8 percent in 2017/18 from a year ago.