Lafarge to sell India assets to Nirma for $1.4 bn
Jul 11, 2016 05:14 PM IST
LafargeHolcim Ltd, the world's largest cement maker, on Monday said it will sell its stake in Lafarge India to Nirma Ltd for an enterprise value of about $1.4 billion.
LafargeHolcim on Monday said it has entered into an agreement with Nirma Ltd to sell its entire 100% holding in cement maker Lafarge India for an enterprise value of $1.4 billion.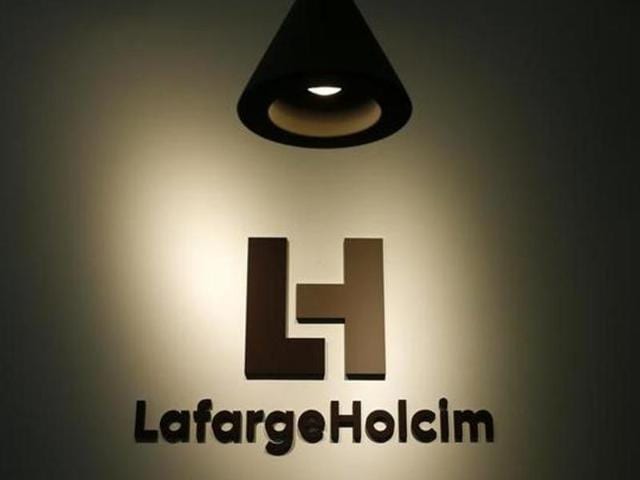 The deal will be subject to approval from the Competition Commission of India (CCI), Lafarge said in a statement posted on its website.
Lafarge India operates three cement plants and two grinding stations with a total capacity of around 11 million tonnes. The company also markets aggregates and is one of India's leading ready-mix concrete manufacturers. The proceeds from the divestment will be used to reduce debt, the statement said.
Founded by industrialist Karsanbhai Patel, the $1.1-billion Nirma is one of India's diversified conglomerates with businesses across industrial and consumer products ranging from soaps, detergents, salt, soda ash, caustic soda, cement, packaging and other household products. The company has over 12 manufacturing facilities in India and the US.
"This agreement is an important step in our CHF 3.5 billion divestment program. With this deal, two-thirds of the programme has been secured and the remainder of the programme is well on track," said Lafarge CEO Eric Olsen. "We are confident that we will meet our target by the end of this year. With the proposed buyer, we have found the right partner who will be able to develop the business further in the interest of all our stakeholders."
Lafarge and Holcim, two of the world's largest cement companies had in 2014 announced a global merger in a deal estimated at $50 billion. However for the deal to be complete, the merger also had to follow sale of certain units worldwide to comply with monopoly norms.
LafargeHolcim has a divestment target of CHF 3.5 billion in 2016 and has already completed the sale of its business in South Korea and signed an agreement to divest its minority shareholding in Saudi Arabia. The Group has also expanded its joint-venture with SNI, its historical partner in Morocco, by merging Lafarge Ciments Maroc and Holcim Maroc to create LafargeHolcim Maroc.
LafargeHolcim will continue to operate in India through its subsidiaries ACC Ltd and Ambuja Cements with a combined cement capacity of more than 60 million tonnes and a distribution network that extends across the country.