With deals worth $1.6 billion, Indians largest foreign buyers of real estate in Dubai
Only Emiratis ($1.85 billion) bought more property than Indians in the first half of 2018.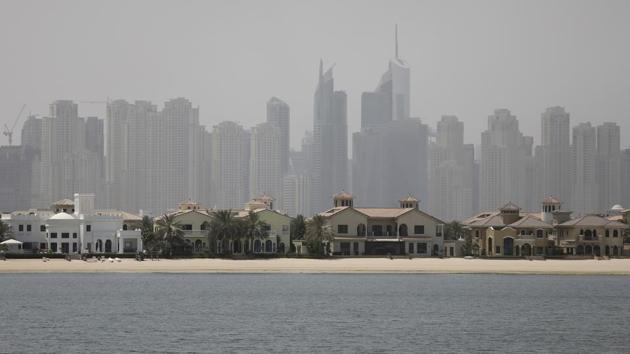 Updated on Jul 20, 2018 08:09 PM IST
Hindustan Times, New Delhi |
HT Correspondent
Indians were the largest foreign buyers of property in Dubai in the first half of 2018, with the Dubai Land Department registering deals worth $1.6 billion involving Indians. The total number of transactions in the same time period was 27,642 — a 16% decline compared to the same period last year.
A release by the Dubai Land Department said Indians made 3,218 investments in the time period, followed by Saudi Arabians, whose made 1,415 investments worth $1 billion. Only Emiratis ($1.85 billion) bought more property than Indians in the first half of 2018.
The maximum number of properties were bought in Business Bay, followed by Dubai Marina and Al Merkadh.
According to the Dubai Property Festival, reportedly the largest property promotion event in the region, Indians form the largest foreign investor group in Emirate's real estate market.
"Indian nationals are the largest group of foreign investors in Dubai's real estate and as both the UAE and India strengthen strategic relationship, we see a greater synergy and increased investment by Indian nationals in UAE," Arabian Business magazine quoted Dawood Al Shezawi, the head of the festival's organising committee, as saying.
A Khaleej Times report said Indians prefer to invest their money in Dubai as it is easier to register a property in Dubai than in India and a buyer is entitled to a residence visa on investing Dh1 million ($270,000 or ?1.88 crore) in the city.
The report also said that property in Dubai is cheaper — one square foot of property in a prime location in Dubai would cost approximately ?25,000 — in comparison to Mumbai (?40,000-55,000 per sqft), Delhi (up to ?36,000 per sqft) and Bengaluru ( ₹19,000 to 27,000 per sqft).
The Khaleej Times report also noted that apartments in Dubai are sold in terms of carpet area with free car parks, whereas in India, apartments are sold as built-up and car parks are sold separately.
A report in the Arabian Business published in March said Indians have bought property worth more than $22.6 billion between 2013 and 2017, quoting figures compiled by the Dubai Land Department. The report said Indians bought property worth $4.25 billion in 2017, $3.27 billion in 2016 and $5.44 billion in 2015 – the highest in a single year.
Indian nationals form the largest expatriate population in the UAE and are the largest foreign owners of business establishments in the region, with a Khaleej Times report saying that nearly 25% of foreign investment in Dubai real estate is contributed by Indians.
Topics
Close Story