Boris Johnson's brother quits Adani-linked firm; Cong says 'not a squeak' here
Feb 02, 2023 10:36 PM IST
Amid the fraud allegations against the Adani Group, UK former prime minister Boris Johnson's brother Jo Johnson quit a firm that was linked to the Adani empire.
The Congress turned the heat on the government over the Adani row based on reports that former UK Prime Minister Boris Johnson's brother Lord Jo Johnson has resigned as a director of Elara Capital, a London-based firm linked to the Adanis. Hinting that Boris Johnson's 25-year-old son has some link with the Adanis in Ahmedabad, Congress leader Supriya Shrinate tweeted, "Heads are rolling in UK nota squeak from SEBI! Where is PM? Why run away from Parliament?"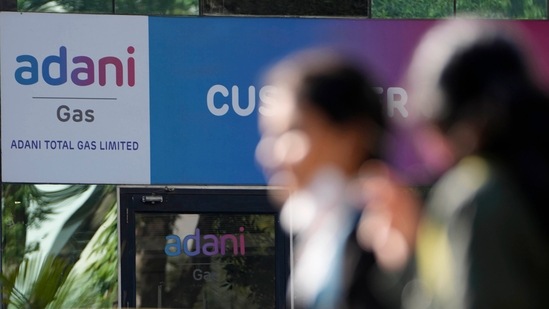 Follow latest updates on Adani crisis
Jo Johnson, Boris Johnson's brother, confirmed to Financial Times that he stepped down on February 1. In a statement, as reported by the Financial Times, Jo Johnson said he had joined Elara to contribute to "UK-India trade and investment ties" and had "received assurances from Elara Capital that it is compliant with its legal obligations and in good standing with regulatory bodies". "I now recognise that this is a role that requires greater domain expertise in specialised areas of financial regulation than I anticipated and, accordingly, I have resigned from the board," Jo Johnson reportedly said.
What is Elara Capital? How is it linked to Adani Group?
Elara Capital was founded in 2002 by Raj Bhatt as a capital markets business, raising funds for Indian corporated through GDR (Global Depository Receipt), FCCB (Foreign Currency Convertible Bond) and London AIM Marker. It has fully licenced offices in New York, Singapore, Mumbai, Ahmedabad and London.
Elara Capital is one of the 10 book runners of the FPO that the group called off.
Also, according to the Hindenburg report, Mauritius-based funds run by a London firm were part of a scheme to manipulate the stock price of Adani Grpup's listed companies.
Financial Times reported that two Mauritius-based Elara funds — the Elara India Opportunities Fund and Vespera — have been significant investors in Adani's publicly traded companies. According to data from S&P Global Intelligence, Elara Capital's asset management arm was the third-largest shareholder in Adani Enterprises with a 5.1 per cent stake in the summer of 2021.
Boris Johnson met Gautam Adani in April 2022 when Boris was in Ahmedabad on a two-day India visit.