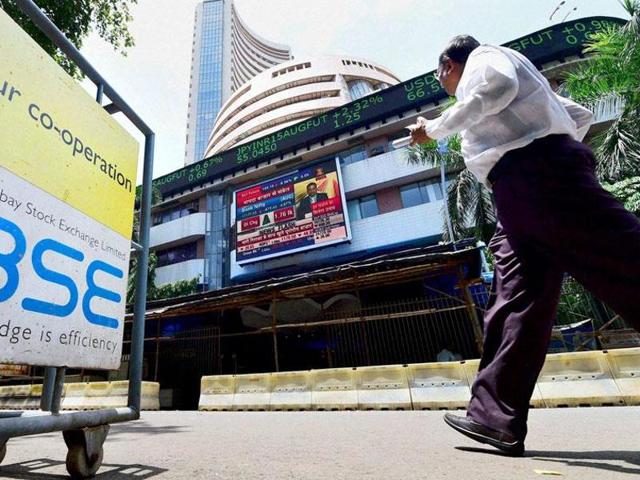 IPOs in India likely to raise $5 billion in 2016
The Indian primary market will see a number of public issues this year estimated to raise close to $5 billion.
UPDATED ON APR 21, 2016 09:00 AM IST
The Indian primary market will see a number of public issues this year estimated to raise close to $5 billion. Late on Tuesday, India's largest mortgage lender HDFC said it has started the process to sell 10% equity stake in its life insurance joint venture with Standard Life through a public issue, joining a host of several big ticket names like Vodafone India, Ujjivan Financial Services, Thyrocare and Mahanagar Gas, that are either in the process of hitting the capital markets or have disclosed schedule of an issue in the current year.
So far since January 2016, seven firms have gone public. These include - Quick Heal Technologies, TeamLease Services, Precision Camshafts, Bharat Wire Ropes, HealthCare Global Enterprises, e-commerce company Infibeam and microfinance lender Equitas Holdings.
According to Prime Database, which tracks IPO market activity, IPOs worth at least Rs 15,000 crore have either got approval or are seeking a nod from market regulator Sebi for a public float. An Ernst & Young report said IPOs in India could hit a six-year high and are estimated to raise $5 billion (over Rs 30,000 crore) in 2016.
The return to public issues after a gap of four years has been guided by a pick-up in the economy and strong equity fund flows by domestic institutions with 21 firms so far raising Rs 13,602 crore. This is the highest since 2010 when 64 companies had raised 37,535 crore via public issues.
Enabling environment is also likely to help public issues get off the ground. Capital market regulator Sebi is said to be discussing internally to finalise guidelines that will reduce the gap between an IPO and the listing of shares to three days from the current period of six days, to cut volatility and bring the process in line with other developed capital markets like the US.
The investment climate is also improving what with a healthy monsoon forecast coupled with the strong growth seen in industrial production and with inflation in check, market intermediaries say retail investors may have the appetite to subscribe to new issues.
While HDFC did not elaborate on its proposed IPO of a 10% equity stake in subsidiary HDFC Life, in a transaction earlier this month, joint venture partner, UK's Standard Life had raised its stake in HDFC Life to 35% from 26%, valuing the insurance company at Rs 18,500 crore.
"There is healthy appetite now among retail investors for a good public issue if the valuation is reasonable and the earnings potential shows a healthy trend. In the case of HDFC Life it is one of the most profitable insurance companies in India now and investors both retail and institutional would be keen to invest in this company," said Mayuresh Joshi, vice president at Angel Broking.
At the heart of the improved sentiment for public issues is the hope that the Indian economy will do well. At a meeting with institutional investors in New York on Tuesday, Union finance minister Arun Jaitley said India's economic growth could be in the 8-8.5% range if this year's monsoon turns out to be 106%, which is typically considered above average. This optimism is higher than RBI's estimate of 7.6% as announced during the central bank's monetary policy review this month.
Close