Moody's warns Modi: Rein in BJP members or risk losing credibility
International rating agency Moody's Analytics on Friday cautioned Prime Minister Narendra Modi that India might lose domestic and global credibility if he did not rein in controversial members of his Bharatiya Janata Party.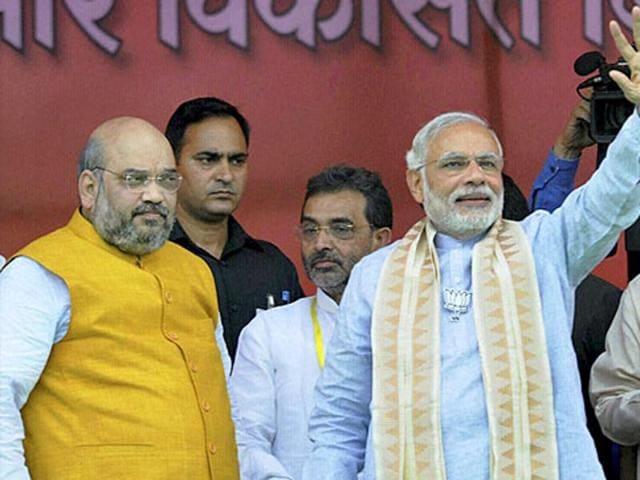 Updated on Oct 31, 2015 12:33 AM IST
Hindustan Times |
, New Delhi
HT Correspondent
The growing intolerance in the country echoed internationally on Friday as a Moody's report cautioned Prime Minister Narendra Modi that he risked losing his "domestic and global credibility" if BJP controversialists were not reined in.
The advice came on a day leading seer the Shankaracharya of Kanchi appealed for Hindu-Muslim unity, while Tamil Nadu police arrested a Left-leaning folk singer and slapped sedition charges against him for allegedly insulting chief minister J Jayalalithaa.
Moody's Analytics, a division of the New York-headquartered credit rating agency Moody's, pointed to the Prime Minister's silence on "ethnic tensions" associated with the lynching of a Muslim man in Uttar Pradesh on the suspicion of cow slaughter and a spate of murder of rationalists.
"Modi has largely distanced himself from the nationalist jibes…" but his government has not helped itself with controversial comments from BJP members, it said in first comments by a major global institution over bubbling political controversies in India.
"Modi must keep his members in check or risk losing domestic and global credibility," said the report, India Outlook: Searching for Potential.
It projected that India's GDP growth for September quarter at 7.3%, while for the full fiscal it would be 7.6%.
"Key economic reforms could deliver greater potential GDP, as they would improve India's productive capacity. These include the land acquisition bill, a national goods and service tax, and revamped labour laws. They are unlikely to pass through Parliament in 2015, but there is an even chance of success in 2016," Moody's said.
The Congress, although the report called the Opposition obstructionist, latched on to the unflattering remarks against Modi to taunt him for promoting the rating agency's views during the 2014 Lok Sabha elections.
Moody's rating for India during the Congress-led UPA-II's final leg in office was not encouraging, a point Modi broached a lot to browbeat his rival during poll rallies.
"The PM should speak out against the climate of intolerance. During elections, Moody's views were like Bible to Modi as it is a US company and he is fond of foreign things," Congress spokesman RPN Singh said.
The BJP put up a brave face. "There are also reports (other than Moody's) that the Modi government has so far put back on track about $60 billion of stalled projects … a legacy of the Congress," party spokesperson Nalin Kohli said.
Amid the political slugfest, the head of one of India's leading Hindu monastic institutions said Hindus and Muslims should stand together. "Despite differences they have to realise that their aims are the same. National unity is pertinent," advised Jayendra Saraswathi, the 69th pontiff of the Kanchi mutt. The remarks from the 82-year-old Shankaracharya of Kanchi were significant because of his reported proximity to leaders of the Sangh Parivar.
The pontiff discouraged the current trend of scientists, artists, historians, writers and other personalities returning their awards to protest, what they called, the "vitiated and intolerant" atmosphere in the country. "Perhaps they are not thinking right," he said.
Down south, Tamil Nadu police arrested folk singer and anti-alcohol campaigner Shiva Raj aka Comrade Kovan in Trichy on Friday for allegedly uploading defamatory content on social media against chief minister Jayalalithaa and making insulting remarks about her at a village function.
The 54-year-old singer's arrest is viewed as another instance of intolerance against artistic freedom at a time of growing protests by personalities from art and science across the country.
But police officers said they have clinching evidence to nail the singer, who takes the stage in a dhoti and a deep-red turban and plays a traditional drum.
(With inputs from agencies)
Read More:
Unclear whether India can deliver on promised reforms: Moody's
Close Story
Personalise your news feed. Follow trending topics