Budget 2023: Nirmala Sitharaman's speech live streaming- Check where to watch
Feb 01, 2023 11:15 AM IST
Finance minister Nirmala Sitharaman will Wednesday present the Union budget 2023, her fifth so far.
Finance minister Nirmala Sitharaman will Wednesday present the Union budget 2023, her fifth so far. This will be the Narendra Modi-led government's last full budget before the general election of 2024. In the first normal budget after the Covid-19 shock and amid global geopolitical developments, Sitharaman will be expected to tread a tightrope between staying fiscally prudent and general public expectations of lower taxes and a wider social security net. This year's budget will be presented in a paperless form like the previous two budgets.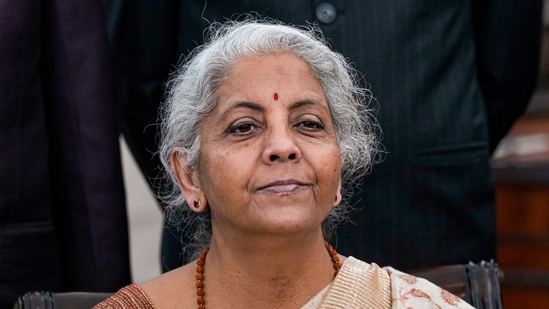 Expectations are rife that income-tax slabs may be tweaked to provide relief to the middle class; an increase in spending on the poor through various schemes and financial incentives for local manufacturing will also be watched out for.
Also read: Union Budget 2023 to be tabled in Parliament today. Here are 5 big expectations
Meanwhile, the pre-Budget economic survey tabled Tuesday forecast India's economy to grow at 6.5 per cent in 2023-24, compared to 7 per cent this fiscal and 8.7 per cent in 2021-22. This still means India's economic growth next fiscal year will still be the fastest among major economies.
When and where to watch the Union budget 2023?
People can watch the presentation of the Union budget on February 1 at 11am live on Lok Sabha TV. People can also tune in to the event on various news outlets and social media platforms like YouTube and Twitter. Besides, people can catch all the latest updates on the Union budget on Hindustan Times. Viewers can also watch the budget session on www.indiabudget.gov.in.
Also read: Budget 2023: What are the expectations of railway sector?
Expected budget duration
Last year, Sitharaman delivered her speech for nearly 92 minutes, her shortest so far. Known for her long Budget speeches, Sitharaman delivered the address for about 2 hours and 15 minutes in 2019, which was then the longest speech in Indian history. In 2020, she outdid herself by delivering a speech that lasted for 162 minutes.