Canadian Prime Minister hid in cupboard while gunbattle went on outside
Oct 25, 2014 09:16 PM IST
Canada's prime minister, Stephen Harper, hid in a cupboard used to store electrical boxes and ladder while a gunbattle ensued in a nearby hallway of the parliament building in Ottawa this week, it emerged on Friday. Members of parliament and party leaders, including Harper, were meeting in the centre block of Parliament Hill when the attacker, Michael Zehaf-Bibeau,stormed into the building at about 10am on Wednesday morning.ICanada vows tougher laws as citizens worry in face of attacks
Canada's prime minister, Stephen Harper, hid in a cupboard used to store electrical boxes and ladder while a gunbattle ensued in a nearby hallway of the parliament building in Ottawa this week, it emerged on Friday.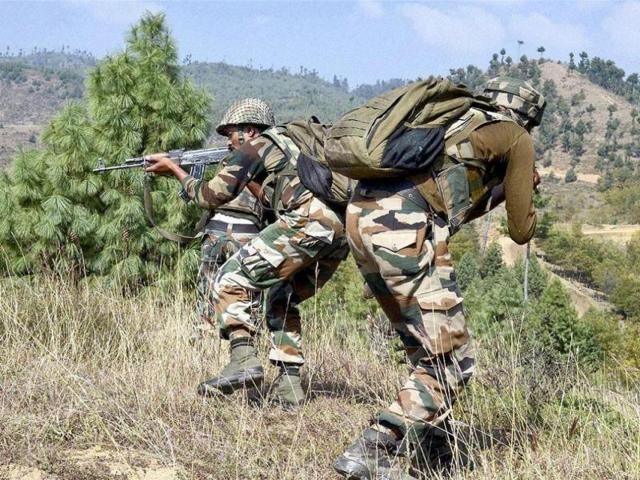 Members of parliament and party leaders, including Harper, were meeting in the centre block of Parliament Hill when the attacker, Michael Zehaf-Bibeau,stormed into the building at about 10am on Wednesday morning.
Officers from the Royal Canadian Mountain Police (RMCP) trailed Zehaf-Bibeau as he rushed up the steps to the main entrance of the Centre Block.
As he entered the building, parliamentary security guards opened fire on Zehaf-Bibeau, a petty criminal with a history of mental health problems,brandishing a 30-30, lever-action Winchester rifle that he'd moments ago used to kill Nathan Cirillo, an honor guard on duty at the nearby National
War Memorial.
Guard engaged gunman
Meanwhile, Harper was hiding in a storage closet just steps away from the Conservative caucusis meeting room, sources confirmed to the Globe and Mail on Friday. Harper's security detail was not with him at the time.
The RMCP commissioner, Bob Paulson, said a "multitude of shots" were fired
during the exchange. A guard was shot in the foot as the gunmen rushed through the marble-lined hallway.
At some point Kevin Vickers, the house of commons sergeant-at-arms, emerged
with a pistol he retrieved from a lockbox, and engaged Zehaf-Bibeau as the pair of them darted behind pillars. In the rapid exchange, the gunman was struck and slumped to the ground. Vickers is widely credited with preventing a further tragedy by rapidly engaging Zehaf-Bibeau, who was pronounced dead at the scene. Vickers then rushed to ensure Harper's safety.
Security upgraded
The RCMP commissioner said the details of the gunbattle between Zehaf-Bibeau, parliamentary security guards and RCMP officers were still under investigation.
Shortly after the incident, Harper was hustled out of the building to a secure location. Some members of parliament said they were shocked when he climbed out of his modest hiding place, the Globe and Mail reported.That a gunman made it so close to the prime minister and MPs has raised serious security concerns. Paulson confirmed on Thursday announced a change to the security detail to ensure the prime minister would not be placed in such a situation again.
"I can tell you that now we've adopted a condition where we will stay with
the prime minister in the prime minister's protective detail 24/7, no
matter where he is," said Paulson.
Lockdown for 12 hours
Though the chain of events lasted just minutes, the area remained in
lockdown for hours, with the last group allowed to leave more than 12 hours
after the shooting began.
There were reports of multiple shooters, and it took police hours to sweep the premises, Canadian police services chief Chuch Bordeleau said onThursday. He said police had received emergency calls that there was a shooting in a shopping mall, the Rideau Centre, which turned out later to be false."Before we can discount any information, we have to verify it," Bordeleau said, explaining why the area remained on lockdown for so long.

Urgent email to MPs?
An urgent email sent to MPs and staff on Wednesday instructed them to lock or barricade their office doors, which they were not to open for anyone, and to stay away from windows. This later caused problems when the police swept the area and, not having keys to the offices, asked to be let in.
Police rammed the doors of empty offices; reporters who toured parliament after the incident said several rooms were missing doorhandles.
Parliament resumed on Thursday, a day after the attack in a show of resilience by Canada's politicians. Vickers, 58, was honoured in parliament with a standing ovation. An emotional Vickers thanked politicians and commended fellow guards and police officers for their swift action that brought the gunman's rampage to an end.