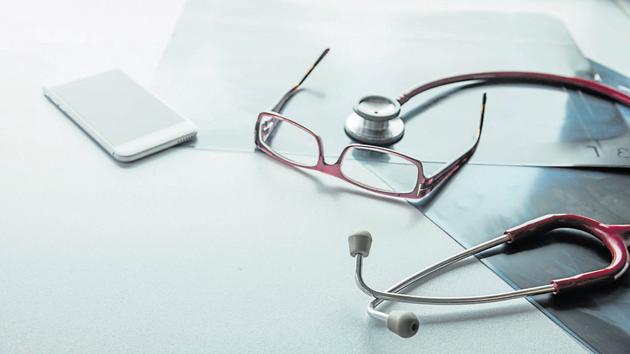 NEET PG admissions: Punjab to move SC against HC order on re-casting of merit
The Punjab and Haryana High Court ordered the re-casting of the merit of PG medical admissions by giving 30% incentive to rural medical doctors on their NEET score under state quota seats.
UPDATED ON MAY 03, 2017 09:04 AM IST
The Punjab government has decided to move the Supreme Court against the recent verdict of Punjab and Haryana High Court that ordered the re-casting of the merit of post graduate (PG) medical admissions in the state by giving 30% incentive to rural medical doctors on their NEET score under state quota seats.
Confirming the decision, state medical education secretary Vikas Partap told HT that the department would be filing a special leave petition (SLC) in the apex court.
The HC orders came at a time when most PG seats in state medical colleges were already filled by Faridkot based Baba Farid University of Health Sciences in its first admission counselling from April 13 to 15.
The panic is palpable with many students fearing losing their recently allotted seats in light of high court orders.
A parent from Jalandhar, Puneet Goyal said her daughter gave up her all India quota seat to take admission in Punjab under state quota.
"Her rank is likely to go far behind the merit list in case the court orders are implemented. We are really worried for her future," he added
What is the issue?
Under state admission rules, while 50% of the total seats in government colleges were filled through All India level, the remaining 50% state quota seats were reserved to state domicile students and in-service Punjab civil medical service (PCMS) government doctors, who were granted 30% incentive by the state at time of admission on their NEET score. There was no special privilege for PCMS doctors in private colleges.
The logic behind incentive to government doctors, was to make sure that they work in rural areas for six years and further work as specialist in government hospitals for 10 years after completion of their PG degrees, said an official.
Why court ordered recast of merit?
The order came after the rural medical officers (RMOs) appointed in subsidiary heath centres run by zila parishads in rural areas filed a petition in the high court seeking similar incentive on the lines of PCMS doctors, which the court granted and asked state government to recast the merit list. Along with it, the court also extended the privilege to private medical institutions also.
Who are worst affected
The worst affected are the open category students who are not in government service as they will now have to compete with highly incentivised PCMS and RMOs in order to get PG seats under state quota at a time when PG seats are already limited.
Dr Akhil Sareen, member of PCMS association said that they will definitely become party to the case along with affected students once the state government moves the SC.
Close