Agri crisis: Punjab saw 449 farmer suicides in 2015
Updated on Mar 01, 2016 08:36 PM IST
The maximum number of farmer suicide cases was reported in Maharashtra at 725, followed by Punjab at 449, Telangana 342, Karnataka 107 and Andhra Pradesh 58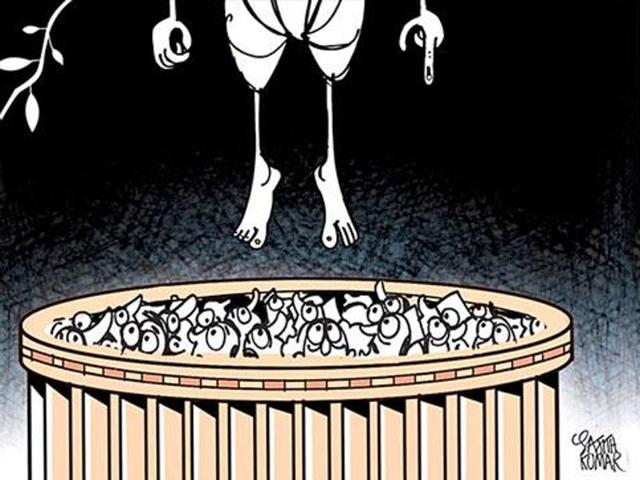 After Maharashtra, Punjab has the highest number of cases of suicides by farmers. In a written reply to the Lok Sabha, minister of state for agriculture Mohanbhai Kundariya submitted the 'number of suicides committed by farmers due to agrarian reason as reported by the state governments', which said that as many as 1,690 cases were reported in 10 states during 2015.
The maximum number of farmer suicide cases was reported in Maharashtra at 725, followed by Punjab at 449, Telangana 342, Karnataka 107 and Andhra Pradesh 58.
In 2016 so far, 57 farmer suicide cases have been reported all from Maharashtra. Other states have not yet reported any farmer suicide case to the Centre.
Kundariya informed that the government has recently approved a new crop insurance scheme to protect farmers from crop failure.
Personalise your news feed. Follow trending topics