Tiger, hyena die of electrocution in Madhya Pradesh's Panna Reserve
Jan 04, 2023 08:26 PM IST
A forest official said the tiger might have been chasing the hyena when they came in contact with a wire connected to a high-tension line
A two-year-old male tiger and a female hyena were found dead near an electric trap in Kishangarh range of Panna Tiger Reserve in Madhya Pradesh on Wednesday morning, a forest official said.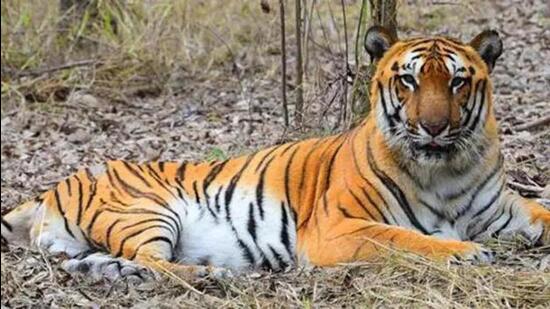 The tiger might have been chasing the hyena when they came in contact with a wire connected to a high-tension line. This type of trap is laid by poachers to catch wild boar," said Panna Tiger Reserve field director Brijendra Jha.
Forest teams are holding search after registering a criminal case against unknown people under the Wildlife Protection Act. Necessary cooperation is being taken from the dog squad of Panna Tiger Reserve, he added.
The field director, deputy director, wildlife doctor and dog squad reached the spot and completed the necessary investigation.
A few days ago, a tiger was found hanging near the Panna Tiger Reserve and a high-level probe was ordered in the matter.