16 government schools in Ludhiana selected under the 'School of Eminence' scheme
Published on Jan 23, 2023 11:41 PM IST
Out of 16 government schools, which have been selected under the 'School of Eminence' scheme, 11 are in urban areas, while five fall in rural areas of Ludhiana district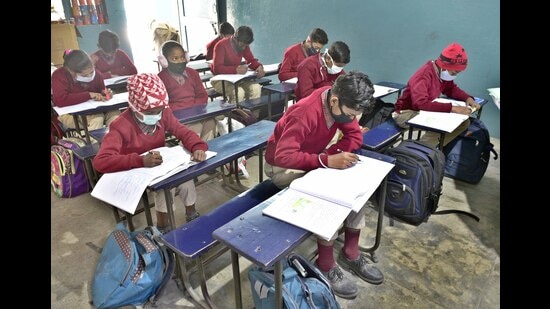 A total of 16 government schools in Ludhiana district have been selected under the 'School of Eminence' program launched by the Punjab government.
The schools which have been selected are GGSSS Shaheed-E_Azam Sukhdev Thapar, GMSSS Miller Ganj, GSSS Doraha, GSSS Jagraon, GSSS Sahnewal, GGSSS Khanna, GSSS Mundian Kalan, GSSS Gill, GSSS Samrala, GMSSS Model Town, GSSS Baddowal Cantt, GSSS Division no three, GSSS Jawahar Nagar, GSSS Kadiana Kalan, GSSS Dadhahur, GSSS Sekhewal.
Out of 16 schools, 11 are in urban areas, while five fall in rural areas.
Under the scheme, the existing infrastructure at the schools will be upgraded with a special focus on Class 9 to 12. The schools will be provided with teachers to provide education in all four streams to Class 11 and 12.
As per the proposed plan, the schools will have special trainers for several art forms, including dance and singing. The students at such schools will also have the opportunity to learn different foreign languages.
The schools will also be provided with playgrounds and equipment related to different sports along with sports coaches.
Two Principals to visit Singapore for leadership programme
Two Principals from Ludhiana are among the 36 school heads who will attend the leadership development program at Singapore's Principal Academy. The visit is sponsored by the Punjab Government.
Principal of Government Senior Secondary School Model Town, Vishwakirat Kahlon, and Rajesh, who is the Principal at GSSS Machiwara, will attend the five-day session to be held between February 6-10.
In the program, the principals will be trained in several aspects of administration, leadership and school education.