Cash-at-judge's door: Retired judge Nirmal Yadav denies seeking bribe
Updated on Nov 26, 2022 02:46 AM IST
Sends written statement through counsel as she has been granted permanent exemption from personal appearance on health grounds; Justice Nirmal Yadav (retd) of the Punjab and Haryana high court is facing trial under Section 11 of Prevention of Corruption (PC) Act.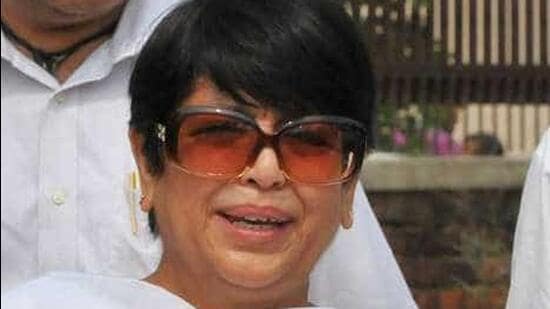 Justice Nirmal Yadav (retd) of the Punjab and Haryana high court, facing trial for corruption in the infamous cash-at-judge's door case, in her first ever statement before the CBI special court, denied "demanding or accepting" bribe.
The case was registered in August 2008 under the Prevention of Corruption Act against Yadav and Delhi-based hotelier Ravinder Singh, along with former additional advocate general of Haryana Sanjiv Bansal (now deceased), Chandigarh-based businessman Rajiv Gupta, and one Nirmal Singh. In February 2017, the court abated proceedings against accused Bansal after his death.
"In the statement, Justice Yadav (retd) denied all the allegations. She said that she had never demanded or accepted bribe. She has no role in the case and she is innocent," said advocate Vishal Garg Narwana, her counsel.
Yadav is facing trial under Section 11 of Prevention of Corruption (PC) Act.
Justice Yadav, on Friday, submitted her written statement under Section 313 of the Code of Criminal Procedure through her counsel before the special judge, Central Bureau of Investigation (CBI) court, Jagjit Singh. It may be mentioned that Yadav was granted permanent personal appearance exemption on February 15, 2014 on health grounds.
A case of namesakes and goof-ups
The matter had come to light on August 14, 2008, when Amrik Singh, peon, camp office of Punjab and Haryana HC judge Nirmaljit Kaur, filed complaint at Sector-11 police station in Chandigarh that a day before, Parkash Ram, munshi of ex-AAG Sanjeev Bansal, had come to the house of justice Nirmaljit and handed over a parcel containing cash to the tune of ₹15 lakh.
Parkash Ram had told peon Amrik Singh that the bag had 'papers from Delhi'. Amrik took it inside and, on being directed by judge Nirmaljit Kaur, opened it and found currency notes. On being directed by the judge, Amrik then nabbed Parkash Ram with the help of guard Gurvinder Singh, and police were called. An FIR was formally registered on August 16, naming Parkash, Sanjiv Bansal, Ravinder Singh among others. The CBI took over the matter on UT administrator's request, and re-registered case on August 28, 2008.
CBI, in its chargesheet, had mentioned that Ravinder had sent ₹15 lakh from Delhi for justice Nirmal Yadav in a polythene bag through Sanjiv Bansal. As Bansal was still on his way to Chandigarh, to expedite delivery, he directed his wife to send the amount from his residence to justice Nirmal Yadav through munshi Parkash Ram. Inadvertently, Parkash reached the house of justice Nirmaljit and delivered the packet to her peon.
Later realising the blunder, Bansal concocted a story that the packet was to be delivered to a realtor 'Nirmal Singh' (a namesake of Nirmaljit Kaur) as brokerage for a deal. Then Bansal got in touch with his business partner Rajiv Gupta and asked him to identify someone by the name of Nirmal Singh. A Nirmal Singh was found and promised ₹1.5 lakh to stand by the story. Bansal and Gupta also prepared a false sale agreement for the plot by arranging a stamp paper dated August 13, 2008.
CBI had alleged that Justice Yadav did get the money, the next day. On August 14, 2008, Yadav asked Ravinder where the promised sum was; so Ravinder asked Bansal to get ₹15 lakh delivered at her residence. This money was delivered through Gupta.