Inner Realms: Healing the hidden foundation of disease
Feb 05, 2023 02:56 AM IST
Many masters of the science of the mind rightly profess that the journey to authentic health is an inner voyage. As the world of thoughts and beliefs alters, so does the outer circumstance.
Healing is a multi-trillion dollar industry. From cutting edge research, to multifarious alternative therapies! Yet disease and bodily conditions persist and grow.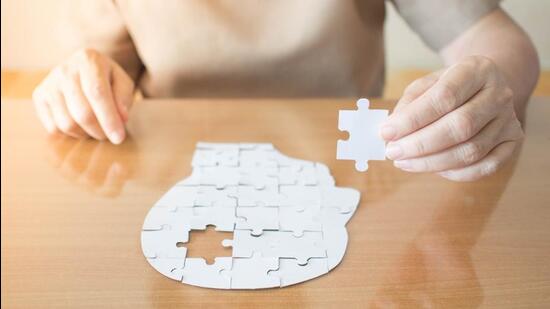 Spirituality and mind science opine that the very foundations of illness and agony are buried in the depths of our minds. Hence, they cannot be removed by palliatives. Our ailments have an ethical cause deeply rooted in the mind.
Many masters of the science of the mind rightly profess that the journey to authentic health is an inner voyage. As the world of thoughts and beliefs alters, so does the outer circumstance.
However, a very pertinent question arises.
How to know what attitudes and patterns to alter?
For this, surprisingly, the journey must alternate between the outer, manifest world and the inner realm.
Matter is visible mind.
James Allen, writes, "The microbe that carried the black death was the instrument of uncleanliness, and uncleanliness is, primarily, a moral disorder."
Hence, inner conflict in our lives emanating out of innumerable desires produces mental disharmony. This reflects in the outside world as stress and bodily conditions. Our daily feelings of remorse, grief, greed, jealousy, disappointment, provide the fodder for physical dissonance.
Mental harmony, or moral completeness, is the core of bodily health.
Hence, the fundamental thought patterns of dislike, hate, greed, lack and others need to be discarded. For they are not ensconced in truth, rather in the imagination and beliefs emanating out of lack of knowledge.
While cases of spontaneous healing certainly exist, yet one who suffers in the body may not necessarily be cured instantly the moment they begin to fashion the mind on moral and harmonious principles. Inharmonious and unrighteous thoughts are like baggage. Over years and maybe centuries they inflict wounds on our soul. As we discard this baggage, the wounds require time to heal. Yet, the moment righteousness enters our domain, healing begins. That is the truth.
Once the mind is made vigorous through correct values, even if a disorder is not cured, the person can rise above it. One can be happy, strong, and useful in spite of certain "crippling" conditions. Men of genius often shine in spite of adversity.
To affirm that a useful and happy life is purely contingent upon health, is to subordinate spirit to body.
A disabled and sick mind is more dangerous than a disordered body, as it leads to a sickly body. A strong, unselfish, happy frame of mind provides impetus to our growth.
Whereas no one should be an advocate for 'junk food', yet excessive thoughts about one's body and food need to be abolished. One who imagines that the wholesome food he is eating is going to injure him, is right as science has now shown that the moment one thinks that, the very juices needed for digestion do not get secreted.
Brooding upon one's mighty or petty troubles and ailments impresses them more vividly upon the mind, fortifying the disease.
It is as expedient to dwell upon joy and health
as upon misery and ailment.
Some of the simple patterns we need to imbibe are
Let us live in peace, not hating those who hate us!
Let us live in peace, free from greed!
Let us live in peace, speaking only about goodness!
The body is the image of the mind, and in it are traced the visible features of hidden thoughts. The outer obeys the inner.
Righteousness, focussing on growth and moral principles are the soundest foundations for health, as well as for bliss. In them alone resides the understanding that penetrates to causes of sickness, and with them only rests the power to at command our inner world to order and place.
(The author Parneet Sachdev works as the principal chief commissioner, Income Tax and is an author. Views expressed are personal)