Delhi's air quality remains in 'poor' category as temperature rises gradually
Feb 06, 2023 10:01 AM IST
The air quality could deteriorate further and touch the 'very poor' category on Monday, even as the national Capital records another relatively warm day, forecasts showed
Delhi's air quality remained in the 'poor' category on Monday, deteriorating slightly to touch an air quality index (AQI) of 253 (poor) at 9am on Monday.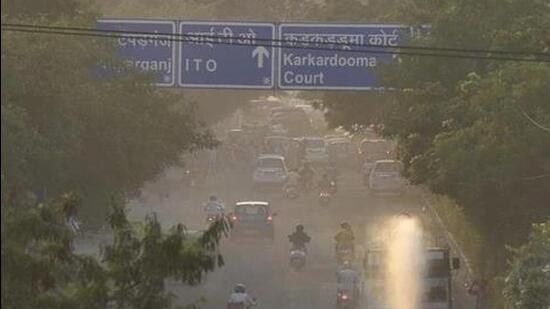 Delhi's AQI was 244 (poor) as reported by the central pollution control board's national bulletin released at 4pm every day.
The air quality could deteriorate further and touch the 'very poor' category on Monday, even as the national Capital records another relatively warm day, forecasts showed.
Also Read: Delhi's AQI poor, share of farm fires still low
"Delhi's air quality is likely to deteriorate, but it will be in the 'very poor' category on February 6 and 7. The air quality is likely to improve after that, but it will reach the 'poor' category on February 8," said early warning system, a forecasting model under the ministry of earth sciences.
The CPCB classifies an AQI between 0-50 as 'good', between 51 and 100 as 'satisfactory', between 101 and 200 as 'moderate', between 201 and 300 as 'poor', between 301 and 400 as 'very poor' and over 400 as 'severe'.
On the weather front, Delhi's maximum has gradually been on the rise over the last few days, owing to clear skies during the day, which allows for quicker heating up of the surface.
Delhi's maximum was 24.3°C on Thursday; it was 24.7°C on Friday, 25.3°C on Saturday and 25.7°C on Sunday.
In terms of the minimum temperature, Delhi recorded a low of 9.2°C this morning, 0.6°C lower than Sunday's minimum.
"Temperature has risen as Delhi is now seeing clear skies, while the wind direction is also not northwesterly, which keeps the temperature under check as these are colder winds. In the absence of a western disturbance, similar weather is expected to continue over the next three days as well." said a met official.
Delhi's maximum is forecast to touch 27°C at Safdarjung today and is likely to hover between 25 and 27°C till February 12.