'Dirty politics': Kejriwal on LG after DCW chief says 'dragged by car, harassed'
Jan 20, 2023 09:58 AM IST
Swati Maliwal on Thursday questioned- "If DCW chief is not safe… who is?"
Delhi Chief Minister Arvind Kejriwal continued his attack on Lieutenant Governor Vinai Kumar Saxena a day after DCW (Delhi Commission for Women) chief Swati Maliwal said a car dragged her and the driver made lewd gestures at her. Maliwal said she was out in the night to take a stock of the situation as far as women's safety is concerned when the incident happened near New Delhi's All India Institute of Medical Sciences (AIIMS). One person was arrested in less than half an hour, the Delhi Police had said, in this regard.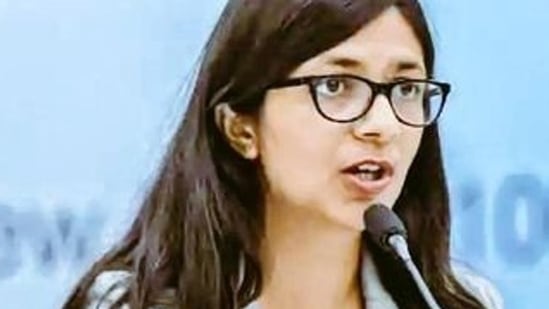 Sharing a report about this on Friday, the Delhi Chief Minister tweeted: "Law n order situation fast deteriorating in Del. LG, rather than taking steps to improve it, busy playing dirty politics. He has called series of meetings of Del govt officers today, which he has no powers to do, to further meddle and interfere in elected govt's functioning (sic)." The Delhi Police comes under the purview of the central government. The sparring between the Delhi LG and Kejriwal have escalated since last week, especially over the issue of teachers' training in Finland.
On Thursday, after Maliwal shared about the incident on social media, Kejriwal had tweeted in Hindi: "What has happened to the law and order situation in Delhi? The goons have become so brazen that even the women's commission chairman is not safe. This is the only thing LG sahab has been tasked with by the Constitution. LG Sahib is requested to leave politics for a few days and focus on law and order. We will fully cooperate..."
In her tweet, Maliwal had written: "Late last night I was inspecting the situation of women's security in Delhi. A car driver molested me in an inebriated condition and when I caught hold of him, he locked my hand in the car window and dragged me. God saved life. If the Chairperson of the Women's Commission is not safe in Delhi, then imagine the situation."
Some social media users, however, are sharing a clip to claim that Maliwal was not harassed and she rather falsified the series of events. HT can't independently verify the c
Women's safety in the national capital has raised concerns time and again. But the Shraddha Walkar murder last year - with her live-in partner accused in the case - and the death of a 20-year-old girl on New Year's day in a hit-and-drag incident has sparked fresh questions.