231 ghost accounts used in Bengal cooperative bank for cattle smuggling: CBI
Jan 20, 2023 07:31 PM IST
Of the 231 accounts, the signatures in around 200 appeared to have been given by the same person according to handwriting experts the agency had deployed
The central bureau of investigation (CBI) suspect that 231 ghost bank accounts were opened by using Aadhaar card numbers of unsuspecting villagers to siphon off proceeds from the cattle smuggling operation which is being probed since 2018, officials of the federal agency said.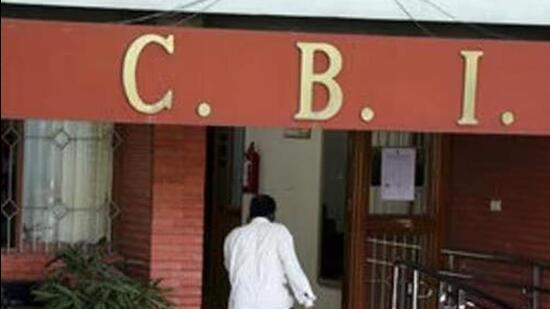 The money from the ghost accounts was transferred to various banks in Kolkata and other places over the last few years, the CBI told Asansol court in Bengal's West Burdwan district during a hearing on Thursday.
Of the 231 accounts, the signatures in around 200 appeared to have been given by the same person according to handwriting experts the agency had deployed, the court was told.
Transactions were found to have been made mainly through 177 accounts.
Also Read:West Bengal cattle smuggling case: CBI freezes 54 accounts at cooperative bank
The CBI suspects that people who ran the operation procured the Aadhaar information from documents collected from villagers for various social welfare schemes. Such documents are usually kept at panchayat offices.
Raided by the CBI on January 5, the Birbhum District Central Cooperative Bank Ltd has its headquarters at Siuri town where the ghost accounts were opened in the names of farmers and homemakers from local villages without their knowledge.
"The recorded statements of these villagers are vital evidence in this case. Some of them don't even know how to sign their names," a CBI officer said on condition of anonymity.
The cooperative bank, which was set up in 1962 with four branches, currently has 15 in Birbhum district. It provides loan mainly to farmers and self-help groups.
The manager of the Siuri branch, Abhijit Samanta, and former manager Indra Kumar Gurung were interrogated at the CBI's Kolkata office several times since January 5.
On Thursday, the CBI placed a report on these accounts before the court when Anubrata Mondal, the prime accused and president of the Trinamool Congress (TMC) unit in Birbhum district, was produced.
The court extended Mondal's judicial custody till January 3. His lawyer, Somnath Chattoraj, said he did not pray for bail.
CBI officers went to Asansol correctional home to interrogate him regarding the ghost accounts.
The court also allowed CBI to question Mondal's former bodyguard Sehgal Hossain, a state police constable, at Delhi's Tihar Jail where he is lodged as a suspect in a parallel probe in the case by the enforcement directorate (ED).
Arrested by CBI on August 11, last year, Mondal was named in the agency's fourth chargesheet filed at the Asansol court on October 7.
Hossain was arrested by CBI on June 10, 2022 and named in the third chargesheet filed on August 8.
CBI has so far traced a large number of bank accounts and properties belonging to Mondal, his daughter and Hossain.
In October, the CBI asked three banks at Bolpur town, where Mondal lives, to provide details of transactions made through accounts belonging to him inculding his relatives and associates.
Notices were sent to the Punjab National Bank, State Bank of India and Axis Bank.
On September 28, a large number of documents kept at the record room of the Bolpur branch of Axis Bank were destroyed in a fire that was suspected to have been caused by electrical short circuit.