After suspension of CMS, action against others likely at BRD Medical College
Published on Nov 23, 2022 07:54 PM IST
UP governor Anandiben Patel directs divisional commissioner, Ravi Kumar NG, to institute a probe into the incident on the points raised by the inquiry committee and submit a report in a month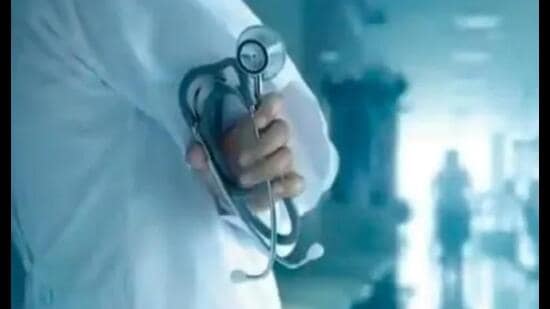 GORAKHPUR After the suspension of the chief medical superintendent (CMS) on Tuesday, action was likely against more HoDs and doctors at the BRD Medical College after the inquiry committee submitted its report following the complaint registered by MLC Dhruv Kumar Tripathi alleging that negligence during treatment caused death of his pregnant daughter-in-law in July this year.
The inquiry committee, constituted by the director-general (medical education) on August 31, had submitted its report to the latter. The panel comprising members from the SGPGI and KGMU (Lucknow) pointed out lack of coordination between different departments of the BRD Medical College and indicated that protocol was not followed in the treatment of the MLC's daughter-in-law. It also questioned the functioning of the medical college.
Subsequently, deputy chief minister and health minister Brajesh Pathak suspended CMS of the medical college, Dr AK Srivastava, on Tuesday, and sought an explanation from the principal of the college, Dr Ganesh Kumar.
The inquiry committee stated that shifting of patients from one to other departments, without providing treatment was against medical ethics. UP governor Anandiben directed divisional commissioner, Ravi Kumar NG, to institute a probe into the incident on the points raised by the inquiry committee and submit a report in a month.
Vandana Tripathi, a resident of Belhara village in Siddharth Nagar district, who was pregnant with twins, was brought to the BRD Medical College for delivery on July 22. Her relatives alleged that delay in treatment worsened her condition, after which she died. In the complaint, they alleged that at least five hours were lost as the patient was referred from trauma centre to the super speciality section.
Suspended CMS, Dr AK Srivastava, said on the day of the incident he was in a court in Kushinagar to submit evidence in a case and that he had informed the director general (medical education) about it.
Personalise your news feed. Follow trending topics