'Murdered' Mathura woman found alive in Rajasthan
Dec 12, 2022 06:03 AM IST
Both the accused, after being released from jail, went in search of Aarti Devi and traced her in Dausa, where she was living with her second husband, police said
A woman, who was suspected to be murdered and for which her husband and his aides were arrested and jailed, was found to be alive and living with her second husband in Dausa, Rajasthan by Mathura Swat team, police said. The woman will be presented before a Mathura court on Monday, they added.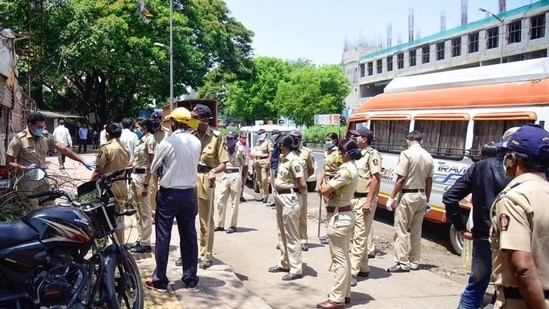 Her father had lodged a missing complaint in Mathura in 2015 and identified a body, on basis of photographs and clothes, as that of his daughter's. In his complaint, Suraj Prasad Gupta, from Jalaun district, said his "mentally-challenged" daughter Aarti Devi, then aged 25, was missing.
"The woman married one Sonu Saini in court on September 8, 2015 without the knowledge of her father, Suraj Prakash Gupta, who filed a missing complaint for her daughter Aarti Devi," stated Ajay Kaushal, inspector in charge of the SWAT team and the cyber cell at Mathura.
In March 2016, the case was amended to murder and three persons—Sonu Saini, Bhagwan Singh and Arvind Pathak—were booked after Gupta identified a body as that of his daughter's, Kaushal added.
Saini and Singh were arrested and jailed for 18 months and 9 months, respectively. The Mathura police team was rewarded Rs. 15,000 Mathura for arresting the two accused.
"The husband, on being released, approached the Mathura police and stated that his wife Aarti Devi had left him within days of the wedding after a fight over property. Both the accused, after being released from jail, went in search of Aarti Devi and traced her in Dausa, where she was living with her second husband. The woman was detained by the police on Sunday," Kaushal added.