Three more substations in works to power 6 new data centres in Noida region
Jan 21, 2023 12:58 AM IST
Five upcoming cloud data centres in Noida and Greater Noida have together applied for an electricity load of around 550 MW, UPPTCL director of operations said.
Lucknow: Six data centres coming up in the Noida region will be requiring around 600 MWs of electricity a day. This load is sufficient to power a city like Kanpur or Agra, or even several small towns together.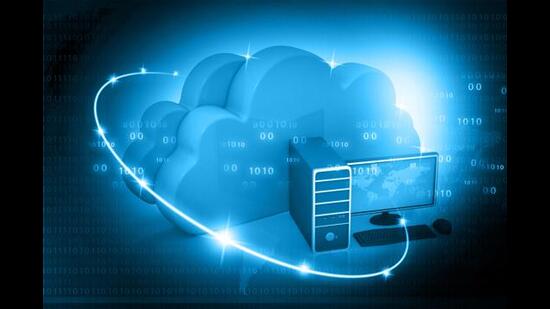 Little wonder then that the Uttar Pradesh government has decided to set up new power substations and lines worth ₹1,000 crore, under public-private partnership (PPP) to ensure uninterrupted power supply to these data centres.
"Since the cloud data centres consume much more electricity as they need to be operated round-the-clock without any interruption, we have to build three new transmission substations and lines to meet their electricity demand," UP Transmission Power Corporation Ltd (UPPTCL) managing director P Guruprasad said when contacted. "The Cabinet approved a proposal in this regard only recently," he added.
As per a letter issued by additional chief secretary (Energy) Mahesh Kumar Gupta to UPPTCL on January 13, three 400/220 kV 2x500 MVA gas-insulated transmission substations/lines will come up at Metro Depot, Pali and Jalpura in Greater Noida, and Jewar.
The work to be done under PPP will entail an expenditure of around ₹1,000 crore. The power corporation has been asked to invite bids and take other actions necessary to execute the work.
According to UPPTCL director of operations Piyush Garg, the five upcoming data centres in Noida and Greater Noida have together applied for an electricity load of around 550 MW. "The sixth data centre—Adani Data Centre-1— proposed to be set up in sector 80 of Noida is yet to apply for load," he added.
The highest power load has been sought by Hiranandani Group's NIDP Developers Pvt Ltd which is setting up its data centre at Knowledge Park-5 in Greater Noida. The company has applied for 200 MW of load to run its facility at full capacity in the years to come.
NTT (Net Magic) and Adani have applied for 80 MW of load each for their facilities coming up at Knowledge Park-5 (Greater Noida) and Sector-62, Noida. SIFY needs 120 MW of load for its data centre at Sector-132, Noida. Similarly, STT data centre in sector 143 has applied for 56 MW of power load, the application of which is yet to be sanctioned.
The upcoming data centres in Noida, some of the biggest in north India, are being seen as a major achievement of the state government as they are expected to lead to the availability of better and faster computing services and other internet/broadband-based services, including the use of blockchain and artificial intelligence, apart from creating jobs.
Meanwhile, the state has also planned 750 'edge' data centres in all of its districts. VueNow Infotech has already signed an MoU worth ₹13,500 crore with the authorities concerned to create the infrastructure for these smaller decentralised centres that will provide computing and storage facilities.
"UP is set to emerge as the hub of data centres in India in the years to come, as promised in the state's 2021 IT Policy, which was amended last year to further give a push to the upcoming data centres," an official said.
"However, data centres are indeed big power guzzlers. So, efforts will have to be made to augment generation to meet the demand for uninterrupted energy by these big facilities," he added.