11 chawls on NTC mill lands to be redeveloped
Jan 16, 2023 12:53 AM IST
Union textiles minister Piyush Goyal on Sunday announced that the government would speed up the redevelopment of 11 chawls located on the nine mill lands owned by the National Textiles Corporation (NTC). The redevelopment will afford the 1,892 chawl residents in South and Central Mumbai bigger houses of 405 square feet carpet area
Mumbai: Union textiles minister Piyush Goyal on Sunday announced that the government would speed up the redevelopment of 11 chawls located on the nine mill lands owned by the National Textiles Corporation (NTC). The redevelopment will afford the 1,892 chawl residents in South and Central Mumbai bigger houses of 405 square feet carpet area.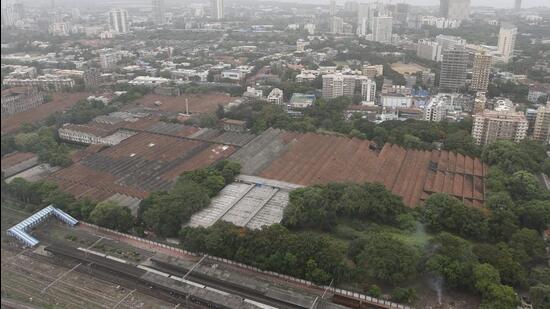 The redevelopment of the lands in prime locations in the island city will also free up areas for more housing stock to be sold in the private market. Overall, 13.85 acres of land will be up for redevelopment, according to NTC data.
"A committee of officials from state government agencies, including MHADA and MMRDA, has been formed along with NTC officials," said Goyal. "We have also discussed the conversion of non-cess buildings from chawls to cess buildings so that they can be redeveloped by MHADA." The government has appointed Cushman & Wakefield as a consultant, and reports are expected in the near future. "The proposal is expected to gather pace in the next month and a half," added Goyal.
When asked whether this was the beginning of the redevelopment of all NTC mill lands, Goyal clarified that currently his ministry was working only on the chawl redevelopment project. Since the project is only at the conceptual level right now, the FSI and free sale component are yet to be decided.
Mumbai has 18 mill lands owned by NTC. Of these, nine have 11 chawls with 2,062 units, of which 1,892 are residential and 170 commercial. Since MHADA can take up only cessed buildings for redevelopment, and five of the 11 NTC chawls have been declared non-cessed, the state government has been requested to convert these five buildings to cessed. The chawl dwellers, currently living in units of 100 to 150 sq ft, will be given the flats of 405 sq ft free of cost after the redevelopment, according to a senior NTC official.
The move will open up 13.85 acres or 56,036.21 square metres of prime land in the island city. Most of the mills that house the 11 chawls are in Parel, Lower Parel, Mahim, Kalachowki and Lalbaug. NTC and MHADA will share the profits from the redevelopment, and the profit-sharing model is under discussion.
BJP Mumbai unit chief Ashish Shelar, who was pursuing the matter, has welcomed the announcement made by Goyal. "The residents of these 11 chawls were in trouble, as the buildings are very old and declared dangerous by the authorities," he said. "I have been pursuing this issue for some time. As NTC is involved, the role of the central government and textile ministry is important. The previous chief minister Uddhav Thackeray was unable to solve the issue due to lack of coordination with the central government. Soon we will see positive developments in this matter."