After husband's death, wife and trio blackmail neurosurgeon to pay hefty amount
Jan 06, 2023 11:41 AM IST
To execute their plan, two of the four posed as personal assistants of the Minister of Social Justice and Empowerment of India, Ramdas Athawale, and the third one of them as the staff in the Chief Minister's Office
Mumbai: Four people have been booked after an Andheri-based neurosurgeon filed a complaint alleging that the quartet, including a woman, tried to extort money from him.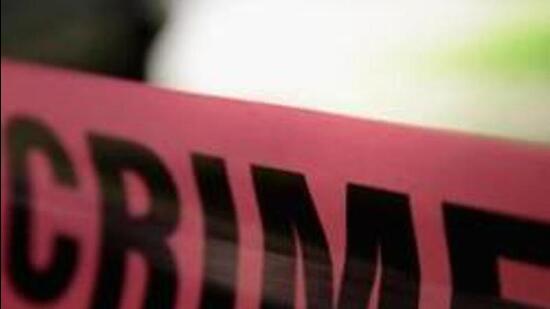 According to DN Nagar police officers, the accused claimed that the woman's husband died due to negligence on the doctor's part while treating him and wanted to settle the matter by extorting a hefty amount.
To execute their plan, two of the four posed as personal assistants of the Minister of Social Justice and Empowerment of India, Ramdas Athawale, and the third one of them as the staff in the Chief Minister's Office.
The accused are identified as Meenakshi Velankar, Sandeep Mohite, Ketan Narange and Ankush Kadam and are booked under sections 385 (putting person in fear of injury to commit extor­tion) and 34 (common intention) of the Indian Penal Code.
The police said the complainant Dr Shashank Sureshrao Joshi, 45, a resident of Kanjurmarg, is a neurosurgeon and practices in several well-known hospitals in Mumbai. In 2017, one Mandar Velankar, a BEST employee, visited him claiming that he had a tingling sensation in his right hand, pain in the neck and that he even faints at times.
"Dr Joshi had accordingly after seeing his MRI Scan report suggested the patient undergo surgery. Velankar was taking certain blood thinner tablets and the doctor had asked him to stop the tablets and then undergo the operation," said the police officer.
Velankar was accordingly operated on at Brahma Kumari's Global Hospital in Andheri in October 2017.
"Initially, Velankar responded well but later started having trouble breathing. Therefore, with the consent of the family members, a head CT scan was taken which showed swelling in the left side of the brain due to a brain stroke. The doctor with the consent of family members again operated upon him on December 4, 2017, after which the patient died," said the police officer.
The body was taken to Cooper Hospital for post-mortem to find out the exact reason for death. Later a complaint was also filed by his wife, Meenakshi Velankar, with the D N Nagar police against the doctor.
Later, Dr Joshi got calls from Ketan Narange and Sandeep Mohite, posing as personal assistants of Athawale and asked him to settle the matter with the wife of the deceased, said the police officer.
"Recently, on December 14, 2022, Dr Joshi got a call from one Ankush Kadam who posed as a staff with the Chief Minister's Office and that he had seen the documents from Meenakshi Velankar and Dr Joshi should pay her ₹2.5 crore or else he won't be allowed to continue the practice," said the police officer.
"We have registered a case against the four. A corporator belonging to Shiv Sena (Uddhav Balasaheb Thackeray) also called Brahma Kumari's Global Hospital and asked them to pay ₹7 crore to Velankar. We are inquiring into all allegations," said the police officer.