Sion hospital to start BMC's first palliative care centre next month
Dec 12, 2022 09:16 PM IST
Some of the prominent BMC-run hospitals will soon start a palliative care centre with Lokmanya Tilak Municipal General Hospital at Sion leading the way
Some of the prominent BMC-run hospitals will soon start a palliative care centre with Lokmanya Tilak Municipal General Hospital at Sion leading the way.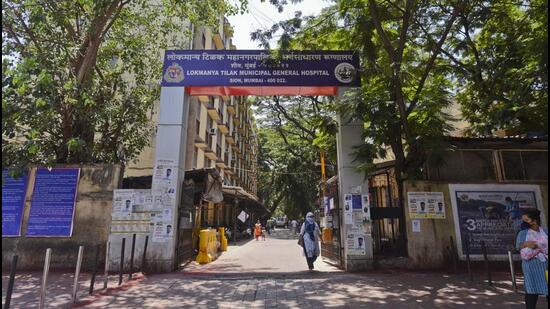 The pilot project, in the form of an outpatient department, will open at Sion hospital in the first week of January, hospital dean Dr Mohan Joshi said. "We will provide the space while Cipla Foundation and Romila Palliative Care, which is run by NGO Sneha, will arrange the manpower. The centre will cater to both cancer and non-cancer patients."
Stay tuned with breaking news on HT Channel on Facebook.
Join Now
KEM hospital in Parel, BYL Nair hospital in Mumbai Central, and RN Cooper hospital in Vile Parle will have their own facility too, Dr Joshi said, adding there are also plans to open a ward in the BMC's (Brihanmumbai Municipal Corporation) Chota Sion hospital at Dharavi.
Last week, a meeting to discuss the challenges faced by the civic hospitals in palliative care was held at Sion hospital where several experts, including Dr Armeida Fernandes of Romila Palliative Care, were present.
"It was agreed to hold a training session for all doctors to help them understand what palliative care is before we roll out the programme," a doctor, who attended the meeting, said.
Dr Jayita Deodhar, head of palliative care department at Tata Memorial Hospital, has welcomed the BMC's decision.
"As per the 2013 state resolution, every hospital should have such a centre. Finally, we are seeing its implementation. Though palliative care has been there for years, it is largely associated with cancer. However, only 35% of patients requiring palliative care are afflicted with cancer. The rest includes those with life-limiting ailments such as cardiovascular diseases, chronic respiratory diseases, AIDS, diabetes etc," she said.
Dr Deodhar further said less than 4% of the Indian population with life-limiting illnesses have access to essential pain and symptom relief measures.
Tata hospital, which has been running a postgraduate course in palliative care for the last 10 years, has been sending its doctors to KEM hospital for non-cancer palliative care training. "Under an MoU, we have been working with the hospital's department of medicine and preventive and social medicine on palliative care services," Dr Deodhar said.
Dr Eric Borges of Sukoon Nilaya Palliative Care Centre, which recently started offering free services to patients with chronic diseases, said of every 100 patients admitted to any hospital, 10% require palliative care and less than 0.1% get it.
There is a need to step up awareness among people and medical professionals, he said. "It is not even taught in medical schools. We are in talks with Maharashtra University of Health Sciences to make palliative care part of their curriculum. Not only doctors, even the paramedical staff and nurses have to be trained on this."
For example, he said, a patient with chronic lung condition also needs treatment for their fear, guilt, feelings, psychological issues etc. "That is palliative care in its essence."
Dr Borges' centre, which has 17 beds, is working closely with the BMC. "We are seeing a steady flow of patients being referred to from KEM hospital, BYL Nair hospital, and Sion hospital. Our medical officers are also visiting the civic facilities."
Dr Sunil Dhiliwal, a consultant in pain and palliative medicine, said the primary problem is awareness and availability.
"In Mumbai, availability is on a higher side but awareness and reference is poor. People do not reach on time. Even oncologists restrict discussing palliative care to their conferences. In reality, we get references for end-of-life care management which is different from palliative care," he said, adding while end-of-life care management involves improving the quality of a patient's death, palliative care improves the quality of a patient's life.
Dr Dhiliwal, who has been providing home care for the last 14 years, said with the BMC setting up its palliative care centres, more patients will be made aware of it, and their suffering can be eased.