Navi Mumbai Municipal Corporation wireman attacked with knife in Kharghar; assailant on the run
Published on Jun 07, 2022 09:19 PM IST
A case of attempt-to-murder has been registered against an unidentified assailant for assaulting a wireman attached with Navi Mumbai Municipal Corporation; the victim was travelling from Kharghar to Taloja on a motorcycle when an unidentified assailant on a scooter threw chilli powder and then stabbed him several times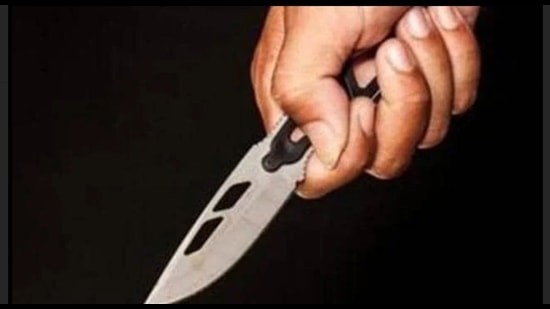 A case of attempt-to-murder has been registered against an unidentified assailant for assaulting a wireman attached with Navi Mumbai Municipal Corporation (NMMC).
The victim, Siddhesh Yashwant Kale (30), was travelling from Kharghar to Taloja on a motorcycle when an unidentified assailant from a scooter threw chilli powder on him and then stabbed him several times in Kharghar.
The critically-injured Kale is undergoing treatment at the intensive care unit of MGM Hospital in Kamothe.
Kale stays with his wife in Taloja Phase 2 and is working as a wireman at NMMC centre in Vashi. His wife works as a staff nurse at the Tata Hospital in Kharghar.
"Every day, Kale rides to Tata Hospital to drop his wife. As Kale's wife had a night shift on Monday, he was leaving his wife at the gate of Tata Hospital at 9pm and was returning home. After reaching Kharghar Sector 35, the accused rammed into Kale's bike with his two-wheeler," a police officer from Kharghar police station said.
After both of them fell down, the accused threw chili powder on him and then stabbed Kale on his neck, lips and chin with a knife. He then tried to stab him in the abdomen but Kale blocked him with his hand, seriously injuring both his hands. However, after the crowd increased, the assailant threw his knife at the spot and fled on his two-wheeler. The public then admitted Kale to the hospital.
Personalise your news feed. Follow trending topics