15K expected to participate in Pune International Marathon
Published on Nov 27, 2022 08:04 PM IST
The Pune Municipal Corporation (PMC) will be giving cash prizes of ₹35 lakhs to the winners of the 36th Pune International Marathon which will be held on December 4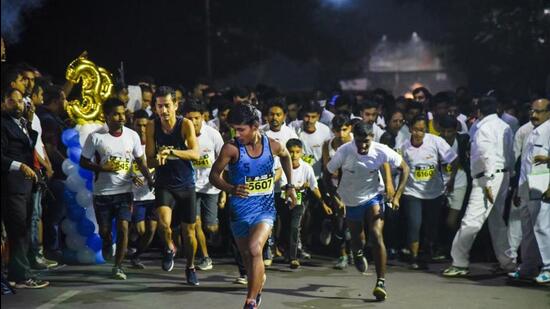 The Pune Municipal Corporation (PMC) will be giving cash prizes of ₹35 lakhs to the winners of the 36th Pune International Marathon which will be held on December 4. The event will start midnight and will conclude 9am the next day.
The winner of the full marathon will get cash prize of ₹2,75,000. Around 15,000 runners are expected to take part in the marathon. Organisers are expecting participation of 80 international runners.
At least 15 ambulances will be deployed during the marathon and 200 doctors and 200 nurses will provide medical aid.
From December 1, a mini hospital will be set up at Baburao Sanas Ground for runners. The hospital will have physiotherapists and orthopaedic doctors.
"The prize money of other winners will be decided in a couple of days," said Sumant Waikar, director of Pune International Marathon.