Bikes sans silencers disrupting Kalyani Nagar residents' lives
Jan 22, 2023 11:25 PM IST
Senior citizens, children and pets are among the worse affected by the ruckus of bikers in Kalyani Nagar
The residents of Kalyani Nagar are an irate lot, thanks to the many bikers riding modified bikes sans silencers in addition to the restaurants and bars playing loud music late into the night, which is causing severe noise pollution in the locality. Senior citizens, children and pets are among the worse affected by the ruckus of bikers in Kalyani Nagar.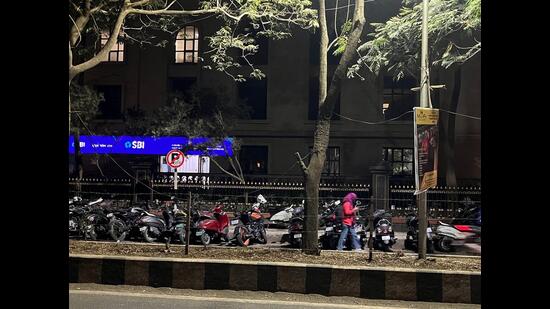 A spokesperson of the New Kalyani Nagar Residents' Forum said, "The big problem is caused during the night as many modified bikes without silencers make a lot of noise. Bike racing also takes place in the locality at night, especially between 12 am and 5 am."
"We have been facing this problem for the last six months. There is a call centre at Cerebrum IT Park so these bikers are causing disturbance throughout the night," the spokesperson said.
Not only modified bikes, Kalyani Nagar is also facing the problems of restaurants and bars playing loud music late into the night and haphazard parking of two-wheelers. A resident of Kalyani Nagar tweeted, "The Yerawada police station is an absolutely inefficient police station within Pune city. On Saturday, Elrow played loud music till 2 am but no action was taken by the police."
Residents have complained about bikes being parked in 'no parking' areas and on footpaths due to street food sellers.
The New Kalyani Nagar Residents' Forum spokesperson said, "Many roads are also getting blocked due to haphazard parking by youngsters. The police are not taking action against those illegally parking vehicles."
Nikhil Rungta, who visits Kalyani Nagar every weekend, said, "Earlier, finding parking was not an issue in Kalyani Nagar but now there is very little space available for parking."
Whereas Jayram Paigude, police inspector, Yerawada traffic division, said, "We have taken action against 125 bike riders who have modified their bikes. We have increased police patrolling at night and in the coming days, we will be taking action against bikers riding modified bikes."