Defunct CCTV cameras in Wanowrie irk residents
Jan 22, 2023 10:32 PM IST
According to residents, the day robberies and jumping of signals have increased in the locality since CCTV's are not functioning
The closed-circuit television (CCTV) surveillance system hasn't been functioning for the past two weeks, and residents of Wanowrie have complained to the Pune Municipal Corporation (PMC). They claim that at least 44 CCTVs in the vicinity have ceased functioning.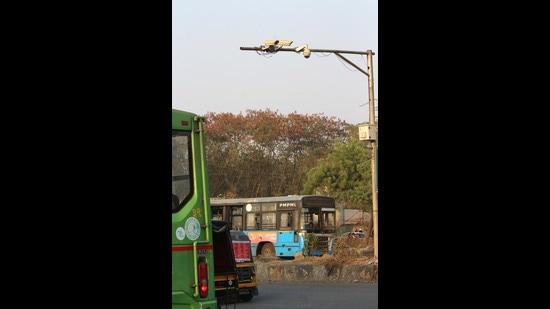 According to residents, the day robberies and jumping of signals have increased in the locality since CCTV's are not functioning.
"Before the G20 meeting while replacing the overhead electric wires the cables of the CCTV got damaged and it is yet to be repaired. People are not following traffic rules due to this," said Abdul Shaikh, a resident of Shivarkar road in Wanowrie.
The cameras were installed in Wanowrie three years back.
Another resident, Aafreen Khan, said, "When cameras were installed, we were told that till five years CCTV will not get damaged. Contractors have not done proper work and PMC should take action against them or appoint another contractor for repair work."
Mangesh Misal, engineer at PMC's electrical department, said, "The defunct CCTVs will be repaired by next week."
Maithili Manakawad, spokesperson of Wanowrie Residents Association said, "PMC should focus on timely maintenance of the CCTV system. In the last three years, many CCTV cameras remained non-operational due to poor maintenance."
In total, the Pune police have installed 1,250 CCTVs, while PMC has put 2,726 and private companies have placed 44,000 cameras throughout the city.