Four family members injured in Koyta attack in Pune
Feb 01, 2023 10:37 PM IST
A group of miscreants threatened to kill four family members in Bhosari in a Koyta attack over an old rivalry
A group of miscreants threatened to kill four family members in Bhosari in a Koyta attack over an old rivalry. The incident occurred at Radhakrishna Nagar in Bhosari at 10:45 pm on Tuesday.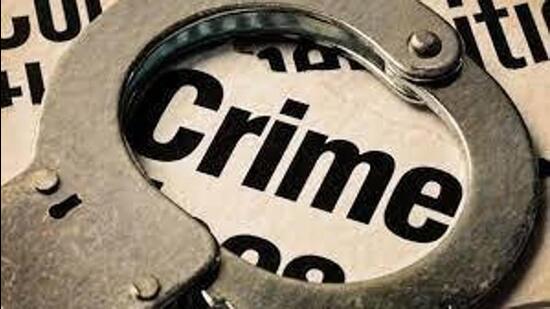 The accused have been identified as Nikhil Pavale, Sahil Manovar and four others by local police. According to Bhosari police, they were arrested later on Tuesday.
As per the complaint filed by Jaid Nadaf, a resident of Radhakrishna Nagar in Bhosari, his father, mother brother, and sister were attacked by a group of six people over their old feud.
According to Nadaf, on Tuesday night when his family members were at their home at around 10:45 pm, the accused along with others came to his home and created a ruckus in the area. They entered the complainant's house forcefully and threatened to kill them. The accused then used Koyta and wooden sticks to attack his father, mother, brother, and sister.
The accused attempted to instil fear in the area by vandalising vehicles, including an auto-rickshaw parked along the roadside, and threatening people not to intervene or face dire consequences.
Police officials from the Bhosari police station told that they have registered a case against the accused under relevant sections and arrested them on an immediate basis.
A case has been registered at Bhosari police station under sections 307, 326, 324, 504, 506, 141, 143, 147,148,149 of the Indian Penal Code (IPC) and other relevant sections of the Arms act.