Monday Musings: Delay in polls doesn't bode well for civic bodies
Jan 16, 2023 04:10 PM IST
The delay in elections deprives residents of their democratic right to elect corporators every five years in all big cities. But more importantly, the functioning of these municipal bodies has been adversely affected in absence of corporators
Ten months have passed since the civic elections in more than 14 municipal corporations could not be held even as the five-year tenure of public representatives ended in March 2022. In two months, it will be a year for these civic bodies to remain functional without elected members.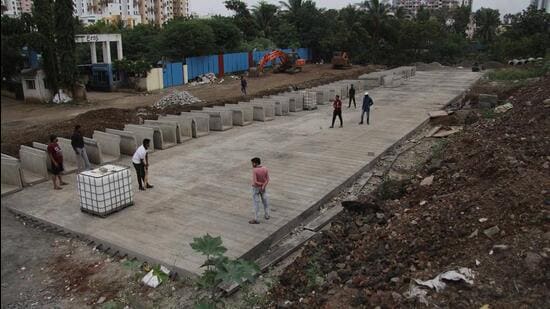 These elections originally slated for February 2022 in Pune, Mumbai, Nagpur, Nashik, Aurangabad, and many other important municipal corporations, were postponed by then Maha Vikas Aghadi (MVA) government because of delays in identifying Other Backward Class groups and incorporating their reservation quotas into the election schedule. Later, Eknath Shinde-Devendra Fadnavis government did not show an inclination of holding it quickly in order to revise the ward structure. When asked about the delay, the new government has put the ball in the state election commission's court.
Since corporators are unable to work after their terms expired, as an interim provision, the state government-appointed municipal commissioners are overseeing all these civic bodies in the capacity of an administrator.
The delay in elections deprives residents of their democratic right to elect corporators every five years in all big cities. But more importantly, the functioning of these municipal bodies has been adversely affected in absence of corporators.
The long-awaited implementation of paid parking in Pune or the lack of major infrastructure projects is a case in point. It is the first time since the 1990s, civic elections in many of these municipal bodies have been delayed and as a result, an administrator is deciding everything. For a city with a population crossing 50 lakh, if most decisions are taken by the administrator, it has its own side effects. In addition, can the administrator decide everything for such a large population in absence of elections in these local governments where there are no elected representatives? These administrators are bureaucrats who do not have to get elected by people every five years.
Some of these bodies have big financial budgets. In the case of Pune Municipal Corporation (PMC), the annual budget presented last year was ₹8,592 crore while the same was close to ₹46,000 crore for BrihanMumbai Municipal Corporation (BMC).
Municipal corporations are important to large human settlements as they are entrusted to perform various functions such as regulating land use and building constructions, urban planning, water supply, sewage and garbage management etc. More than anything, municipal corporations act as the first guardian for citizens. If there's a fire in the neighbourhood, or an epidemic breaks out in the city, civic bodies are first to act. If there's an illegal encroachment taking place, these civic bodies are supposed to raze them.
Unfortunately in many of our cities, the local politics lacks democratic traditions. In absence of corporators, it is then easier for the state government to control all these bodies directly, as happening currently. The current delay is clearly benefiting the Bharatiya Janata Party (BJP)-Shiv Sena (Shinde faction) politically even as many of their workers at ground level are eagerly awaiting the polls.
Having given a strong fight last time in BMC polls, the BJP is counting on winning it this time with Shinde clan on its side.
In Pune, municipal commissioner Vikram Kumar, who is also serving as an administrator, has initially pushed for expediting some projects, many of them unpopular and would otherwise be difficult to be executed, if councillors are in the game. However, after initial enthusiasm, not much has happened.
Take the case of the anti-encroachment drive and proposed revamp of Balgandharva auditorium, Kumar has initiated the process to implement paid parking on five streets. The proposal in the pipeline for three years was not implemented by PMC as corporators feared backlash from voters.
Traffic is among the biggest problem Pune faces. If this needs to be improved, paid parking is crucial to the strategy. As per the earlier proposal approved by the standing committee four years ago, Pune was divided into three zones based on the level of congestion — central business district areas, mobility corridors and the rest. The parking charges would be different for periods from 8 am to 10 pm and from 10 pm to 8 am. For two-wheelers, the hourly charges would be a minimum of ₹2 per hour and a maximum of ₹4 for on-street parking while it would be a minimum of ₹1 and a maximum of ₹3 for off-street parking. For the night, the charges would be fixed and not on an hourly basis. PMC general body gave its nod for the proposal, but corporators blocked it as none wanted those streets to be from the area they represent. It is high time, Kumar exercises his power to ensure projects see the light of day.
Similarly, there are three infrastructure projects - Bal Bharati - Paud Phata road; High Capacity Mass Transit Route (HCMTR) - elevated road on Law College tekdi slope, and two tunnels with exits at Sutardhara, Panchawati and Gokhalenagar – facing opposition from residents. The opposition is mostly on the grounds of possible disruption and destruction to ecology at Vetal hill, known to be rich in biodiversity.
There is a need for urban local bodies (ULBs) to be politically empowered to support their citizens and not remain subject to control by the state or the Union. Turmoil at the state level must not hinder ULBs from continuing their primary functions, providing services to citizens and improving living standards.