Pune: Ajit Pawar unhurt as lift crashes from 4th floor
Jan 15, 2023 11:56 PM IST
Senior Nationalist Congress Party (NCP) member and leader of opposition in Maharashtra assembly Ajit Pawar narrowly escaped a fatal accident when the elevator he was riding in crashed from the fourth floor in Pune on Saturday
Senior Nationalist Congress Party (NCP) member and leader of opposition in Maharashtra assembly Ajit Pawar narrowly escaped a fatal accident when the elevator he was riding in crashed from the fourth floor in Pune on Saturday. Pawar was unharmed, but Dr Sharad Hardikar, a prominent orthopaedic surgeon who was with him, suffered minor injuries.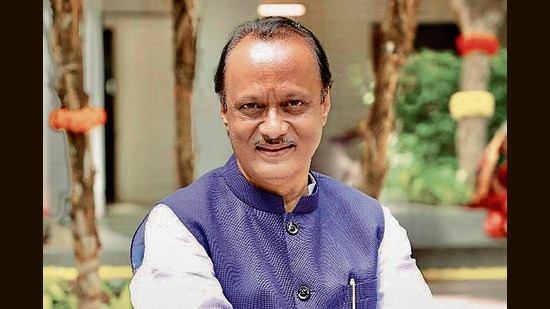 "I didn't talk about it with anyone yesterday. After officially opening the hospital, I was on my way to the fourth floor from the third when the lift we were in suddenly crashed due to a power outage. The accident could have been fatal because it involved a large stretcher lift. "Fortunately, nothing happened to me, though Dr Hardikar suffered minor injuries," Pawar said at a function in Baramati on Sunday.
The lift remained stationary for a few seconds before collapsing. "I did not discuss this yesterday, but I had to share it with you all because I couldn't keep it to myself," Pawar explained.
According to Pawar, his security had to break the lift door open in order to exit the elevator when there were no lights due to a power outage.