Pune gets investment projects worth
₹

25,000 crore at Davos

Published on Jan 19, 2023 10:28 PM IST
The proposed investment is in sectors as diverse as pharmaceuticals, automobiles, data, electric vehicles and food processing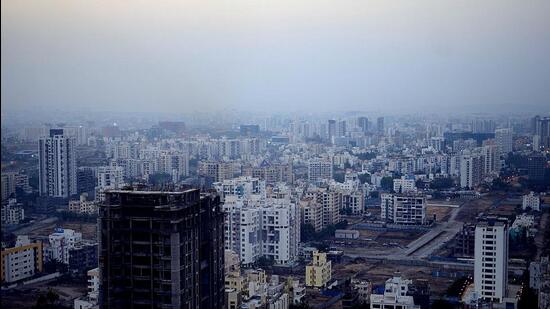 Amidst the controversy over industrial projects going to neighbouring states comes news of the Maharashtra government signing memorandum of understanding (MoUs) with six companies at the World Economic Forum (WEF), Davos, Switzerland, for a total investment of ₹25,000 crore in the Pune region. The proposed investment is in sectors as diverse as pharmaceuticals, automobiles, data, electric vehicles and food processing.
A delegation led by chief minister Eknath Shinde represented Maharashtra at the WEF this year. According to data provided by industries minister Uday Samanth, six memoranda of understanding (MoUs) were signed during the Davos visit, which, according to the government, carry the potential of generating more than 8,500 jobs.
As far as Pune is concerned, an MoU worth ₹1,650 crore was signed with Nipro Corporation, Japan, for a glass tubing production facility in Pune that will make Maharashtra a hub of pharmaceuticals' production and create 2,000 job opportunities. Whereas Mahindra Electric Vehicle Automobile Limited is expected to start an electric automobile manufacturing unit at Chakan, estimated to create 3,000 employment opportunities, for which it has promised an investment of ₹10,000 crore, Samanth said. Similarly, Pune is set to see an increase in food processing capabilities with the signing of an MoU with Rukhi Foods which is likely to set up a ₹250 crore greenfield food processing plant near Pune.
Also, UK-based Rcube-Ark Data Centre Ltd will develop a data centre at Pimpri-Chinchwad with a total investment of ₹12,000 crore; which is expected to generate 1,200 jobs. Similarly, Elite Plast AutoSystems Pvt Ltd, a Portugal-based company, has signed an MoU worth ₹400 core to develop a plastic automotive mould manufacturing facility in Pune that will create 2,000 employment opportunities, Samanth said. Japan-based Nippon Telegraph and Telephone (NITT) has inked an MoU worth ₹20,414 crores to develop data centres in Mumbai, Thane, Pune and Nagpur. The project is expected to generate over 1,500 jobs.
Samanth said, "In these new projects, we have decided to give 80% jobs to the locals. In the next cabinet meeting, we will decide on the new policy under which these projects will get necessary permissions within 30 days." Samanth further said that through foreign direct investment, they have taken important decisions that will help the youth. The government is taking all necessary efforts to reduce unemployment and develop the state as an industrial hub.
Overall, the Maharashtra government has signed memoranda of understanding (MoUs) with 10 companies worth over ₹88,000 crore of which, ₹25,000 crore is meant for Pune city alone, Samanth said.