Three sandalwood trees stolen from cantonment area in Wanowrie
Published on Aug 11, 2022 10:45 PM IST
Three sandalwood trees were found to be axed and stolen from bungalow number 5 located on the right flank road behind Command Hospital on August 5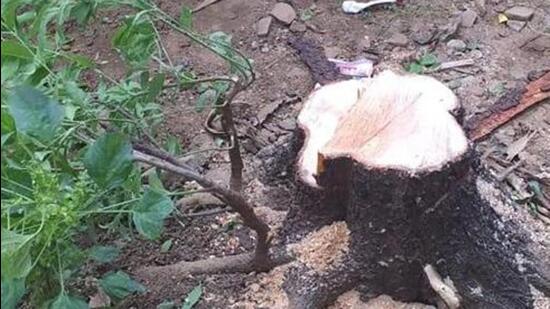 Three sandalwood trees were found to be axed and stolen from bungalow number 5 located on the right flank road behind Command Hospital on August 5. Bungalow owner Dilip Chavan (62) in his FIR stated that two sandalwood trees between 8 and 10 feet in height and another tree 5-7 feet tall were chopped off and stolen from the bungalow campus.
Investigating officer PS Thakare said that the trees were axed between 2 am and 5 am.
In 2021, 35 sandalwood trees were reported stolen at different police stations across the city, while 25 sandalwood tree thefts have taken place in 2022 till June 28.
Personalise your news feed. Follow trending topics