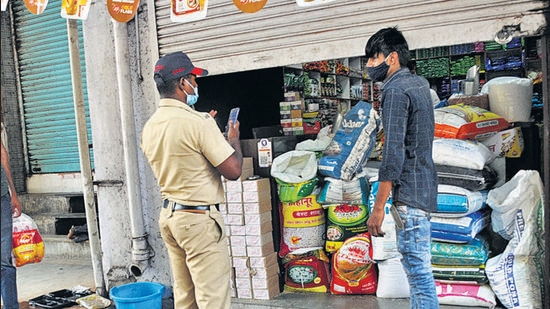 Weekend restrictions on essential services eased in Pune
State health minister Rajesh Tope on Friday announced that the restrictions have been extended by 15 days in the state, but the rules may differ for the districts where the Covid-19 situation has improved
By Manasi Deshpande
UPDATED ON MAY 29, 2021 04:31 PM IST
State health minister Rajesh Tope on Friday announced that the restrictions have been extended by 15 days in the state, but the rules may differ for the districts where the Covid-19 situation has improved.
He also declared that the weekend curbs on essential services in Pune, such as vegetable shops, grocery shops have been lifted from Saturday (May 29). Essential shops will remain open from 7am-11am on all days in the week.
"All representatives and also the administration seemed to be in favour of easing the weekend curbs in Pune and keeping essential services open on weekends. So it has been decided that weekend restrictions on essential services will be eased," Tope said.
While talking about easing the curbs in the state Tope clarified that the districts which have the situation under control may get some relief in the curbs.
"Lockdown has been extended by 15 days, but the detailed rules for this phase will be issued on June 1," he said.
"In the districts where the number of patients is more, the positivity rate is higher and the availability of the bed is still a challenge, in such places curbs will not be eased. Detailed guidelines will be issued for the places which have situations under control," Tope said.
After Tope's announcement Pune Municipal Corporation (PMC) issued an order to allow the essential shops such as groceries, vegetables, fruits, bakery, meat products, agricultural-related goods, and pet shops to remain open from 7 am- 11 am on all days. This order will be effect from Saturday (May 29).
Pune Mayor Muralidhar Mohol expressed relief after the decision. "In the Covid review meeting, we had demanded to ease the restrictions on the weekends. Now essential shops will remain open from 7 am-11 am for all seven days," he said.
"The situation in Pune is satisfactory. There is a declining curve in Pune and cases are decreasing. Compared to last week the cases have reduced this week. But the positivity of Pune is still above the state average," Tope said.
"The situation is not the same in all the state. At least 18 districts have higher average positivity than the state. Considering all the factors a decision will be taken by the chief minister and the guidelines will be issued. As the cases are dropping it is understandable for traders to make demands, but the situation is not the same throughout the state," said Ajit Pawar, deputy chief minister and Pune district guardian minister.
Close