Zoom into Mumbai's past through Foy Nissen's lens
Mar 15, 2019 04:38 PM IST
There's plenty to see at the show at the JNAF gallery of the CSMVS – Some 90 black-and-white images, largely of Mumbai since the early '60s, show a city both familiar and remote
At one point, right in the middle of his talk about photographer, historian and heritage conservation pioneer Foy Nissen, Justice Gautam Patel pauses to look at a projected photograph and exclaims, "Look at that. It's fabulous!" The image, shot by Nissen, shows the bronze statue of the Prince of Wales astride a horse, but with a local man, turban and all, seated under it. "This picture is Brexit!" he declares, to much laughter. "The underbelly of the Empire!"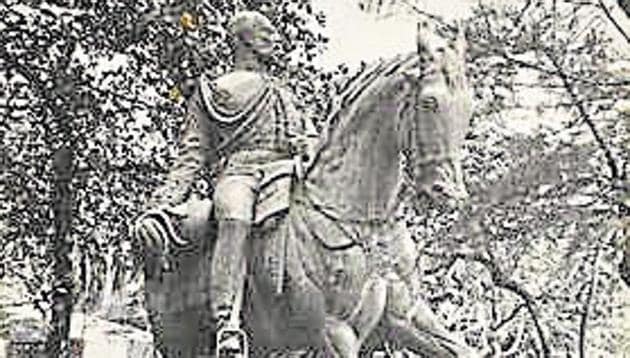 There's plenty more to see in Foy Nissen's Bombay Photographs, a show at the JNAF gallery of the CSMVS, which opens today. Some 90 black-and-white images, largely of Mumbai since the early '60s, show a city both familiar and remote. Captured are Janmashthami celebrations in 1977, the fountain at Crawford Market in 1984, undated images of quiet moments that now exist only in memory. Nissen shot them decades before others did. He looked at the city long before the heritage conservation movement kicked off in the 1990s (with his own recommendations forming the first Heritage List).
The Pune-born Nissen was on familiar turf in Mumbai, he studied here, returned with an art degree from Cambridge, and was often seen "barrelling through [his neighbourhood of] Altamount Road on his Vespa," as Patel recalls. He was, for several years, the cultural representative at the British Council and hosted the best minds of the age at his home.
This show, curated by the JNAF's Kamini Sawhney, draws from an archive bequeathed to the Jehangir Nicholson Art Foundation after Nissen's death last year. Simin Patel, whose Bombaywalla enterprise will lead walks covering landmarks in the show's photographs, says Nissen was one of the "finest guides to our city".
Sunoo Taraporevala, who worked at the British Council Library and knew Nissen as a quiet, unassuming colleague, says the show is more than a collection of pictures. "It shows a man who looked at the city and its people as deserving of record long before others did...Looking at them after all these years, it's lived memory as well as social history."
(Foy Nissen's Bombay is on display at the CSMVS until June 16)