Delhi pollution: We share the air, must share responsibility too
Dec 07, 2015 08:06 AM IST
The Delhi government is yet to thrash out the modalities of curbing vehicular pollution but the message has been sent. The car-owning class has been told that they must prepare for the eventuality writes Shivani Singh
The Delhi government is yet to thrash out the modalities of curbing vehicular pollution but the message has been sent. The car-owning class has been told that they must prepare for the eventuality.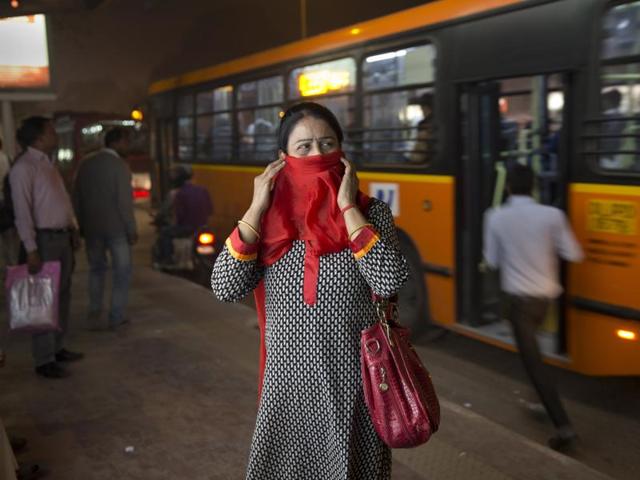 It is an important message. Not only because the sense of entitlement in so many of us is suddenly affronted but also because too few of us think that we can actually help clean the smog we breathe in the name of air. The standard refrain has been that 'the government must do something' to check pollution. Well, the government has given a call to action.
Emergencies demand desperate measures. It is not practical to maintain a car if one can't use it every other day. But every time pollution scales alarming highs, cars have to be barred, and factories and construction sites shut down. For that, first we need a transparent and dependable pollution alert system.
On Sunday afternoon, only two of Delhi's nine pollution monitoring stations displayed updated readings on the National Air Quality Index. On most days, at least three stations don't show any updates. Anyway, not all stations monitor all pollutants. We need to fix this immediately so that real-time smog alerts are available to identify critically-polluted areas.
Once there is credible live data, we need bold binding rules to come into effect during pollution emergencies. But we also need a host of other measures — easily less radical than the car ban move — to fight pollution daily. The emphasis has to be on encouraging and helping the population to adopt a less polluting lifestyle.
To discourage private car use, for example, we need to invest in public transport. Further improvements will naturally follow once it gets more patrons from the carowning class. Acquiring buses, however, needs at least six months and fetching luxury buses good enough for the upper-middle class may take longer. But it requires just an executive order to free Delhi's taxis from those corner stands.
Fewer people use private cars in Mumbai or Kolkata because they can flag down a cab anywhere. It is infinitely more convenient than booking a radio cab on the go (and then waiting and shouting location details).
Our cabs run on CNG and can reduce the load on environment – and the city's crammed parking lots — by dissuading a good number of car- owners. It's time taxis are treated like threewheelers in Delhi; and both made to follow fair fare and no-refusal rules.
Likewise, it requires only political will to impose a substantial if not prohibitive area-specific congestion tax. In 1975, Singapore became the first city to control the volume of traffic in its innercity district.
In 2003, London started charging cars for entering its eight square miles central district. The charge — now 11.50 pounds a drive — already raised more than two billion pounds which has been reinvested in public transport after covering the cost of enforcement. A similar move is a must to discourage traffic in areas such as Connaught Place, which already has the best metro and bus connectivity in the city.
Another bold move that can encourage long-distance carpooling is to levy higher toll taxes for single-occupancy cars. Incentives such as better access to exclusive fast lanes and cheaper parking fees for car sharers have worked well in cities in Australia and the United States. Carpooling can cut the vehicle load by up to 25%.
Beijing, our closest competitor in air pollution, introduced odd-even number car restrictions ahead of the 2008 Olympics. Last year, it formalised car-pooling to avoid disputes among car sharers who now sign agreements on the expense, itinerary and who should be held responsible if there was an accident. Unlicensed taxi services running in the garb of carpooling are fined heavily.
These measures cost nothing and can be implemented immediately. They may well provide the breathing time Delhi needs to firm up its public transport system by extending the metro network or constructing elevated bus corridors.
Before Delhi's car-owners snigger at the mention of another BRT, they should be welcome to zip through those sky corridors but only as carpoolers.