Debate on growing intolerance: Don't write off the intellectuals
Updated on Nov 02, 2015 01:20 AM IST
It would be lame to call it a movement yet, but the writers have created a template that gives space to a variety of disenchanted Indians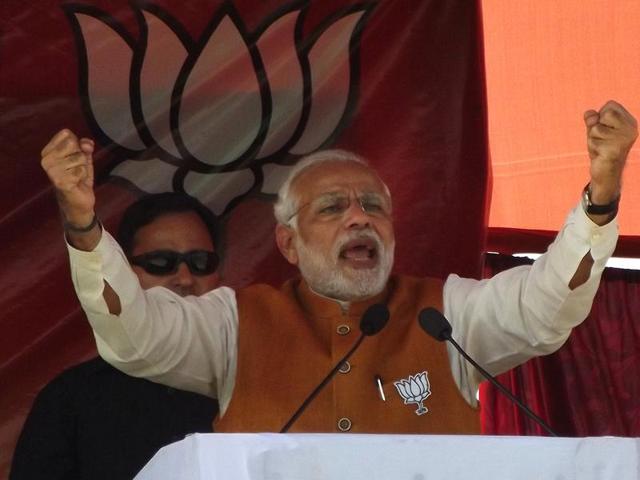 The first time I heard Chetan Bhagat was in a park in south Mumbai about seven years ago when he was known only as a novelist and not as an interpreter of the times. He was in conversation with a 'literary' writer, so it was Bhagat who had drawn in the crowds. There was a moment when he said something about Lalu Prasad being corrupt but he stopped midsentence and corrected "Lalu" to "a man who cannot be named". He did not appear to realise at the time that Indians have exceptional freedoms.
He would soon figure that out as he became a vastly influential columnist and found himself free to shame politicians, including Prime Minister Manmohan Singh and the Congress government, which he despised. It is not clear to what he attributes his freedom. Was it always there like an ancient virus in the air? It appears that he does not believe writers and scholars before him have any role in ensuring his freedom. How could they have done anything significant, he may reason, in a largely semi-literate republic where very few read all that dense, boring stuff.
Ever since writers began returning their Sahitya Akademi awards in protest against the Narendra Modi government for promoting 'an atmosphere of hatred', Bhagat has, at times deploying reasonable wit, scoffed at them for being melodramatic, and inconsequential to most Indians. In the process he has expressed the view of the Modi government. But, if Modi indeed is dismissive of the protest of the scholars he might be making a blunder.
Writers do not need access to the nuclear arsenal to light a fire. What follows the lighting is not in the ambit of prose but in the nature of fire.
The protest has now spread to historians, filmmakers and scientists. It would be lame to call it a movement yet, but the fact is the writers have created a powerful template that can accommodate a variety of disenchanted Indians. Now, or crucially, later, in the eventuality that Modi becomes unpopular for economic reasons, there is in place a method for influential sections of the population to condemn him on high moral grounds — for communal disharmony.
Liberal intellectuals are terrified of the power of intolerance because they, too, are fundamentally intolerant. In their own channels of communication it would be impossible for an academic, scientist or writer to persuade them to run an argument suggesting, say, the supremacy of capitalism as an altruistic force; or that it is humane to genetically modify the high-carb subsidised rice grain by injecting it with vitamin A; or that there is no clinching evidence yet to suggest that climate change is entirely anthropogenic. As this column had once argued, the liberals, too, are thugs but without the means to cause physical injury.
The fact does not diminish the moral force of their protest against Modi, nor does it make them hypocrites. A government that emboldens communal hatred is far more dangerous than intolerant scholars.
The writers' protest has done more than inspiring other intellectuals to embarrass the government. Already, past recipients of state awards who have not returned them are in the unfair position of having to explain their reasons — that they are not bad people.
What if retired army officers or the widows of army officers or athletes begin to return the medals for material reasons but couched as a protest against 'the communal atmosphere'? What if serving army officers, bureaucrats and teachers choose to give up their meagre benefits? Most people exist in states of despair and failure, and they wish to ascribe blame to an authority. If they are provided an exquisite moral reason chances are they would take it even if the reason is an ambiguous idea of harmony. There are precedents not very far in time.
The anti-corruption movement, now we know, was not really about corruption at all. The issue mattered to the activists who had been demonstrating in vain for years, but the regular people who made it a movement all of a sudden were reacting to the time, to the markets in coma, to their share prices, property prices, to their own economic failures and fantasies, to their need to blame someone else, and to their overestimation of nationalism. And they created a lemon called Anna Hazare, who achieved nothing beyond covertly campaigning for the BJP.
The political force that was born out of the movement, the Aam Aadmi Party, when it appeared to pose a threat to Modi, was soon maligned by the very middle-class that had once claimed it wanted exactly such a political outfit. A myth grew around Arvind Kejriwal and his party that they were anarchic as though Indian politics was an orderly place.
At the peak of the movement Congress politicians may have wondered why Indians were behaving as though corruption was an invention and preserve of the Congress when all political parties and the whole nation indulged in it. But then that was the branding of the Congress — that it was corrupt.
And the branding of the BJP is that it is communal. Following the protest of the scholars, the party has exclaimed that most of India was always in the grip of communal hatred and that it is unfair to blame the party for creating it. This is true, which is the misfortune of Modi. He is not responsible for most acts of communal violence, so there is no way he can turn them off. His only recourse then is to use disproportionate force to punish the criminals. Or, he can convince himself that the protest of the scholars would never affect him, that it would never bring various disenchanted Indians together to launch a lament that pretends to be a moral battle.
Manu Joseph is a journalist and the author of the novel, The Illicit Happiness of Other People
Twitter: @manujosephsan
The views expressed are personal
Read
Mr Chetan Bhagat, silence is golden. You should try it
12 filmmakers return national awards, protest 'growing intolerance'
Historians, scientists join chorus against 'vitiated atmosphere'
Close Story
Personalise your news feed. Follow trending topics