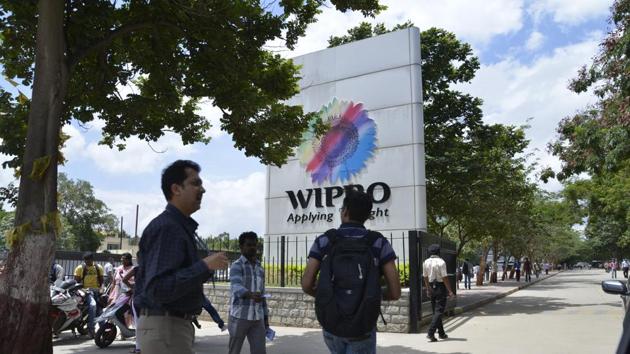 More jobs could vanish from the Indian IT sector
For years, Indian IT companies have been speaking of the need to focus on non-linear growth, but this hasn't been easy
By R. Sukumar
UPDATED ON MAY 29, 2017 07:14 AM IST
India's large information technology (IT)services companies could fire around 56,000 employees this year, Mint reported in early May . That's double the number they usually fire, the report added.
People I know in the IT business admit that this is a conservative estimate and that the real number could be much higher. Across the sector – this would mean looking beyond the top seven companies Mint considered – the casualty list could add up to between 100,000 and 200,000, they claim.
That's worrying. Since the late 1990s, when legions of COBOL-crunching Indian IT coders helped exterminate the millennium bug, India's IT services companies have become employers of choice (and, more importantly, employers of scale) for young engineers. At their peak, they were hiring any engineer who came their way (and made the cut). In the mid-2000s, the CEO of a large (and diversified) engineering company told me that his firm, one of the most respected in the country, couldn't find any engineers because of "these IT guys".
The boom in IT services was fed by, and in turn, reinforced, a boom in engineering education. Many of the colleges were churning out unemployable engineers but this wasn't a problem either for the colleges (the students would get snapped up, usually in their third year, by one of the IT companies) or the companies (most had parallel engineering schools running on their sprawling campuses to which these graduates would then head – a sort of finishing school for engineers).
Both booms are now at risk.
Why did it come to this?
Blame it on the innovator's dilemma. The theory – there's a book of the same name – by Clayton M. Christensen, a professor at Harvard Business School, says that the very factors that contributed to a company's success – focus on a specific segment and innovative and unique workflow processes – could eventually result in its failure, especially in the face of disruptive change. Interestingly, Christensen is on the board of the largest Indian IT services company, Tata Consultancy Services Ltd.
Indian IT companies pretty much invented the famed Global Delivery Model of outsourcing IT services. And much of the work outsourced to them was in the area of Application Development and Maintenance. This is, literally, back-breaking work. The amount of such work that companies can take on used to be a direct function of the number of people they employed. This business still accounts for the largest chunk of work done by such companies.
For years, Indian IT companies have been speaking of the need to focus on non-linear growth, but this hasn't been easy for them. This would have meant focusing on new service offerings, hiring an entirely different set of people (with different skills), and, maybe, moving away from the Global Delivery Model. All large Indian IT companies tried to do this. Indeed, some tried so hard that they lost their way in the other, older, larger part of the business, and suffered as a result.
Now, with automation becoming a way of life in most companies, and Artificial Intelligence becoming a reality, the Application Business and Development part of the business is under threat. And so, Indian IT companies find themselves caught in the middle of two changes.
What does this mean for jobs in the sector? The simple answer: there will be fewer. And the new jobs that will be created will largely be in areas such as analytics, Artificial Intelligence, and the like – which means companies will be looking for an entirely different set of skills.
For people looking for jobs in Big IT, there's worse news to come: not all these new jobs have to reside within companies. The companies themselves know it. In early May, Mint reported that Wipro Ventures' investment in nine start-ups had helped the company in "60 engagements" with clients. The chairman of one of the large Indian IT firms recently told me that his company is aware that many people with the kind of skills it needs right now, would probably prefer to work at a start-up. There will be more instances of acqui-hiring, this person said, referring to the practice of a company acquiring another for its team (and skills).
Close