This election, focus on delivering on public health
Updated on Mar 26, 2019 07:10 PM IST
Here are five election promises that can be accomplished within the term of the next government: Increase health spending, Merge health and ICDS departments, Better equip public health facilities, Establish a dedicated public health cadre, Community ownership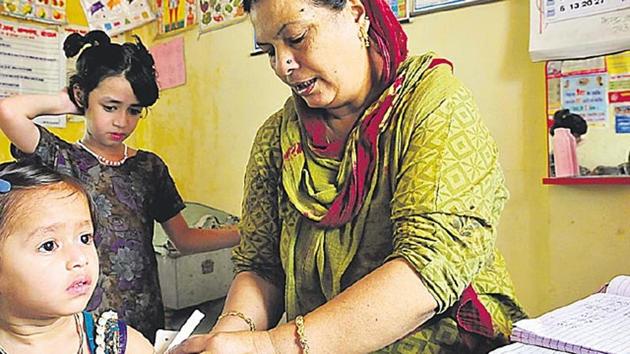 Recently I asked a senior health official from Tamil Nadu how the state had achieved such an outstanding performance in public health delivery. Was it a combination of enlightened culture, and high literacy levels? Her response was immediate: "All that, yes, but the key factor has been votes." Indeed, successive governments in Tamil Nadu, and in Kerala, have consistently promised big, and delivered, on public health. Sadly, these states are exceptions. In the recent state elections, one major party in Kerala had an election manifesto with 43 specific health points; another in Uttar Pradesh had no health manifesto. No surprise that India continues to be in the bottom quartile of the world's nations in maternal and child health and nutrition.
It is election time again, and appropriate to consider health manifestos. I sense that this time around, health will be much more of a voter issue nationally. Here are five election promises that can be accomplished within the term of the next government. All data is from government sources and the World Health Organization (WHO).
Increase health spending: The government health spending was 1.4% of national income in 2017-18, much lower than the US (8.2%), China (3%), and even Nepal (2.3%). Consequently, the poor meet 65% of their health expenditure from their own pocket. In 2002 and 2017, the National Health Policy (NHP) spoke about raising health expenditure to 2% and 2.5% of national income (even the promises have been modest!). NHP 2017 asked states to spend 8% of their budget on health. Only Delhi and Puducherry meet this target. It's high time the Centre and states reached for their wallets.
Merge health and Integrated Child Development Services (ICDS) departments: Earlier, I proposed merging the government's ICDS and health departments. Three key government frontline workers — accredited social health activists, anganwadi workers and auxiliary nurse midwives — report to these two departments. With different lines of command, there is neither enough coordination, nor smart data sharing. An integrated department will ensure a continuum of care from conception till the child turns six. It also ensures reduction in redundancy, which is a key challenge in the field.
Better equip public health facilities: India has a tiered primary health facility structure. Sub-Centres (SC) serving approximately five villages, rolling up into Primary Health Centres (PHC) and Community Health Centres (CHC). They are the vanguard of local health delivery across India. Nationally, there is a 19% shortfall in SCs, 22% in PHCs and 30% in CHCs. A large percentage (89% SCs, 87% PHCs, 84% CHCs) are not functioning as per Indian public health standards. There is an acute staff shortage, with less than 10% of CHCs having all four required specialists. It is essential to ensure that primary health facilities have adequate equipment and staff.
Establish a dedicated public health cadre:
India has one allopathic government doctor per 11,100 people. The WHO prescribes one per 1,000. A national public health cadre has been periodically mooted from as early as 60 years ago (Mudaliar committee, 1959). Tamil Nadu has a dedicated cadre, a key reason why the state has one of the best governed health systems in India. Establishing a public health cadre increases efficiency, defines job roles and responsibilities and promotes accountability and communication throughout the health system.
Community ownership: Village communities should take stock of government schemes, address grievances and propose solutions. The National Rural Employment Guarantee Act (2005) and the National Food Security Act (2013) have provided for such social audits. There are a few good examples of social audits of public health programmes (Meghalaya stands out). But these should be mandatory everywhere. Village audit groups should comprise only women, under the supervision of the gram panchayats.
Rural India needs contributions from citizens who have benefited from State largesse. Odisha and Tamil Nadu have already initiated this process. Annual student fees in government medical colleges cover less than 5% of costs, the rest being subsidised. There is also a shortage of managers. The IIMs and IITs provide highly subsidised education. Let all these students be required to spend a year in rural service, before they are awarded their degrees. No free lunches!
On the cusp of a general election, it's time for political parties to stand and deliver on public health. The voters will be watching.
Ashok Alexander is founder-director of the Antara Foundation
The views expressed are personal